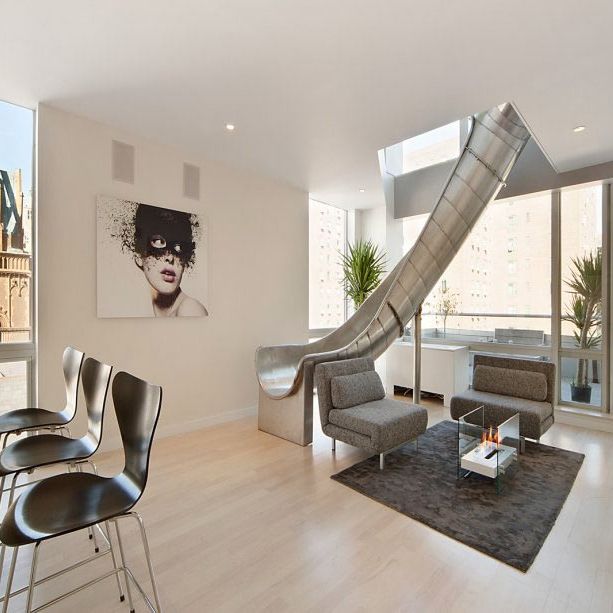 You were too beautiful for this world, slide.
Last year, poker player Phil Galfond, in a fit of pure genius, connected the top and bottom floors of his East Village penthouse apartments with a one-of-a-kind, tailor-made steel slide. But the apartment's new owner, Canadian software millionaire Daniel Gieschen, is planning to scrap it:
"He plans on inviting all his friends to America for a slide party, and then he wants to donate the slide to a children's museum or to a charity," said listing broker Elizabeth Kee of Core.
Why buy the only apartments connected by a slide if you don't like the slide? Why not buy any other apartment? It's like acquiring the Mona Lisa and scrubbing off the paint so you can use it as a blank canvas. And don't even give us that "charity" garbage. Those kids don't need yet another slide — what they need is an example that proves that if you work hard enough and/or are really good at poker, you could one day turn your home into a playground. They need that dream. Daniel Gieschen, you are a monster.