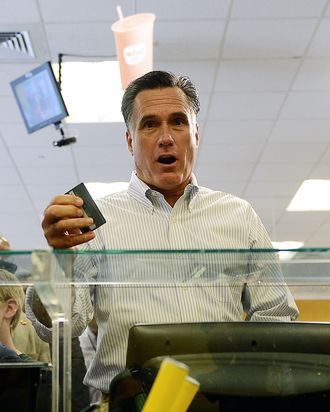 US presidential hopeful Mitt Romney pays for a sandwich as he visits a WaWa gas station in Quakertown, Pennsylvania, June 16, 2012.
Photo: EMMANUEL DUNAND/AFP/GettyImages
"Aides taking cabs home late that night got rude awakenings when they found the credit cards linked to the campaign no longer worked," NBC News reports. This from the same campaign that routinely overpaid for TV ads by more than 500 percent.