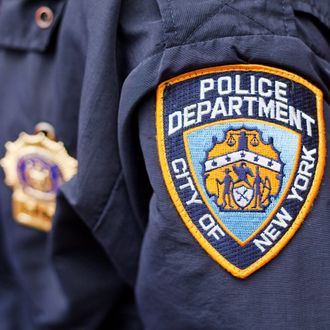 According to the NYPD, Tamon Robinson was killed when he barreled into a police car after getting caught stealing paving stones. The police said there were no witnesses to the accident, and then attempted to charge Robinson's mother for the damage his body did to the vehicle. Brooklyn District Attorney Charles Hynes isn't quite buying it: He's managed to interview multiple people who claim they saw the crash and he's calling in an independent expert to address some remaining holes in the NYPD's story.
"We have spoken to all of the witnesses and we believe we need an outside accident reconstruction expert, which we are in the process of doing," a spokesman for the D.A. told the Daily News.
"Whether he tried to hurdle it, or just slammed into the car, and fell back, that's what he did," a police source said in April. Witnesses tell another story: "The cop car sped up and hit him," said one woman who says she watched from the window. "I screamed. He went up in the air." The $710 dent in the car also seems to indicate that the vehicle may have been moving. "It is clear what the witnesses saw happen is totally inconsistent with what the police say in their report," said a lawyer for Robinson's family.
As a police source said simply to the News, "It's clear they don't feel comfortable about the [NYPD] investigation."