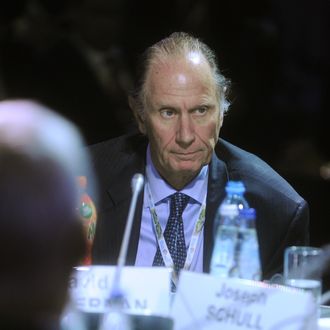 Lives in a gilded submarine.
Ten years ago, David Bonderman, the billionaire co-founder of private equity behemoth TPG Capital, gave himself a 60th birthday party to remember. He hired the Rolling Stones, Robin Williams, and John Mellencamp, and spent a reported $7 million making sure everything was just so.
Multiple sources tell us that for his 70th birthday celebration last weekend, Bonderman one-upped his 2002 bash by hiring CCR frontman John Fogerty and Sir Paul McCartney to perform their hits for him and a close group of friends and family at a private party in Las Vegas.
"It was amazing," said one attendee.
Party guests were given the option of making a matched charity gift upon arrival, according to a person who attended the event, which was held at the Wynn. This photo pulled from Fogerty's Facebook page tells it all: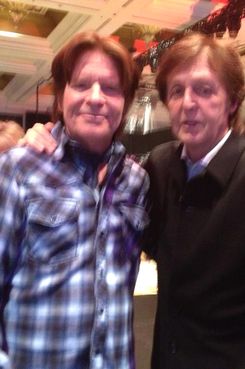 See? Private equity does create jobs!
A spokesman for Bonderman declined to comment.