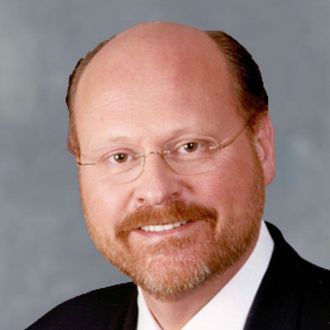 Rudy Giuliani's 2013 mayoral campaign lasted less than 24 hours, so now he's free to meddle in the race from the sidelines. On Tuesday he shook up the mostly overlooked Republican side of the race by declaring that he thinks MTA Chairman Joe Lhota would be a "fantastic" mayor. "If Joe were to get into this race, the mayor would be an enthusiastic supporter," Giuliani political adviser Jake Menges tells The Wall Street Journal. "The mayor would do anything he could to help Joe get elected if Joe decided to be a candidate." The Lhota mayoral buzz started after his quick restoration of the subways following Hurricane Sandy, and several prominent Republicans are enthusiastic about running a man who was once Giuliani's budget director, finance commissioner, and deputy mayor for operations. Another bonus: Unlike several of the Democrats-turned-Independents whose names have been floated for the GOP ticket, Lhota is already a registered Republican.
On the other hand, the sudden surge in support for Lhota is complicating things for the city's five GOP chairmen. Earlier this week, they met with Adolfo Carrion, the former Bronx borough president and former member of the Obama administration who recently abandoned the Democratic Party as the first step toward running for mayor as a Republican. Brooklyn GOP chairman Craig Eaton tried to be diplomatic, but made it clear that they have other plans. "We have an excellent relationship with Mayor Giuliani and have the utmost respect for him and his opinions. If in fact Joe Lhota throws his hat in the ring, we would be more than happy to sit down and talk to him," Eaton told the Journal. "That being said, I think Adolfo Carrion is the guy, and I think he has the best chance of winning, and we'll be moving forward shortly."
While the Post reports that several friends are pushing Lhota to run, he's refused to comment about the speculation — but he isn't just playing coy. A source notes that Lhota has "a lot on his plate now," between dealing with the MTA's financial troubles and continuing Sandy-related issues. Plus, he'd have to leave his position at the MTA if he wants to run for office. When asked by City & State to comment on the rumors of a mayoral run earlier this month, Lhota said the Public Officers Law bars him from discussing it. "I don't even think my wife is allowed to talk about it," he added.