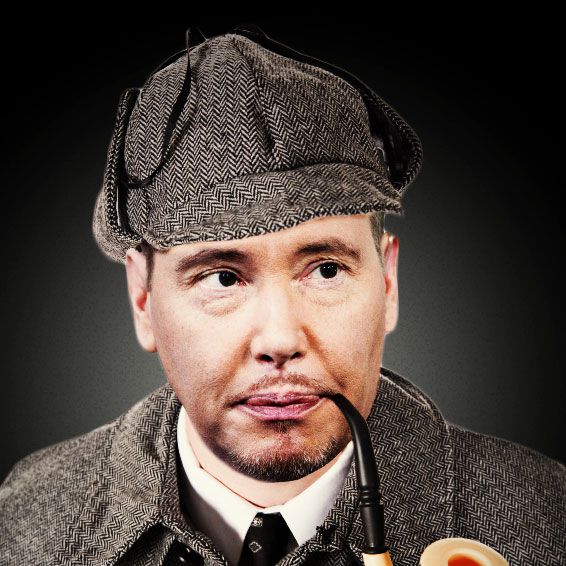 Elementary, my dear Wall Street.
Photo: Photos: iStockphoto, Getty Images
You might remember Jeffrey Gundlach as the rock-star bond investor with one of the fastest-growing funds of all time. You might remember him as the guy with the legendary porn stash and the corporate espionage lawsuit from his former employer. You might remember him as the self-assured savant who skips the Sunday New York Times crossword puzzle because, "it's too easy, like counting Cheerios in a box."
But law enforcement officials at the FBI now know him as something else: a world-class sleuth, up there with Hercule Poirot and Sherlock himself.
That's because Gundlach — who had $10 million worth of art, his 2010 Porsche Carrera 4S, and "two works by Gundlach's late grandmother" stolen in a recent heist at his Santa Monica mansion — used a nifty Internet trick to help catch the thieves. According to Bloomberg Markets:
The cerebral Gundlach also gave investigators a tip for solving the crime. He says that while he was at home in his family room, it dawned on him that thieves would do a Google search using his grandmother's name to find out more about the paintings and how much they might be worth.

Gundlach told the authorities that they should check the Internet to see who might have googled the name Helen Fuchs. He says exactly two such searches were executed: one by him and one by the thieves.

Gundlach says his Internet idea impressed investigators.

"The FBI," he says, "thought it was brilliant."
You hear that, Encyclopedia Brown? Brilliant! From the FBI! Call Jeff G. when you can solve a vexing crime *and* prepare your fixed-income portfolio for inflationary headwinds.