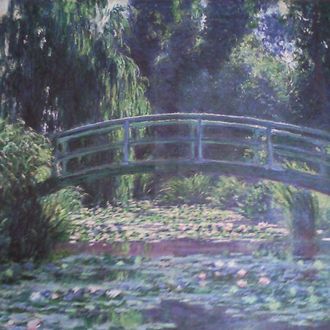 Bautista allegedly sold Monet's "Le Bassin aux Nymphéas" for $32 million. Photo via Manhattan DA
Photo: This photograph is protected by United States copyright law and may not be reproduced, distributed, transmitted, displayed, published or broadcast without the prior written permission of the copyright owner. Licensing requests should be sent to photosales@nytimes.com.
After paintings, including one of Claude Monet's Water Lilies, disappeared from Imelda Marcos's Upper East Side House in 1985*, their whereabouts stayed a mystery until Tuesday, when Marcos's former secretary Vilma Bautista was charged with stealing them, presumably on the theory that the Marcos family would be too distracted by being ousted from power in the Philippines. By the time the Philippines noticed, the paintings were gone. Prosecutors say Bautista and her family didn't try to sell the paintings until 2009, and that's when suspicion landed on them. Until then it was the perfect crime.
*This post has been updated to indicate the paintings disappeared in 1985, not 1885, which would have been amazing, considering Marcos was born in 1929.