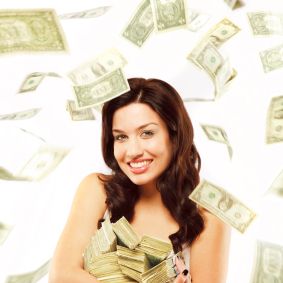 Photo: Chris Gramly/iStock
The Internet's favorite flimsy prediction website InTrade will shut down all U.S. accounts, the Irish company announced today, following charges from the Commodity Futures Trading Commission. Earlier in the day, regulators filed a civil lawsuit against the site alleging that its yes-or-no betting system on everything from the election to the reigns of dictators violates securities laws, as well as a 2005 CFTC agreement that banned Americans from trading futures involving gold, oil, and other U.S. economic data. 
"We are sorry to announce that due to legal and regulatory pressures, Intrade can no longer allow US residents to participate in our real-money prediction markets," the company said in a release this afternoon. "Unfortunately this means that all US residents must begin the process of closing down their Intrade accounts. We strongly urge you to begin this process immediately."
While many have already questioned the frying of this particular fish — "Out of all things the CFTC could be doing to protect consumers and investors, it chooses to sue Intrade?!?" tweeted one-man InTrade Nate Silver — the CFTC wants a permanent injunction and to be paid penalties, according to BussinessWeek:
It's against the law to solicit people in the U.S. to buy and sell commodity options – even if they're called "prediction' contracts – unless the securities are listed for trading and traded on a CFTC-registered exchange or are legally exempt, David Meister, director of the CFTC's enforcement division, said.
For those hoping to take the underdog Silver Linings Playbook for Best Picture, the office Oscar pool will have to do.