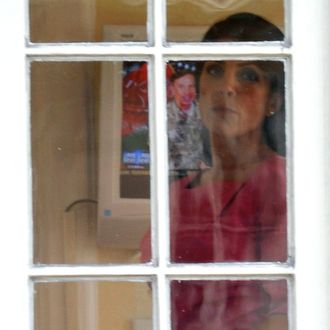 Photo: Tim Boyles/Getty Images
Jill Kelley — the Tampa socialite whose colorful inbox has transformed her into a into a figure of immense public interest — apparently thought she could turn her unpaid gig as an honorary South Korean consul into a very lucrative sideline. Adam Victor, president of New York's TransGas Development Systems, told the New York Daily News he began meeting with Kelley after learning of her post and her close ties with now former CIA director David Petraeus. Victor hoped Kelley could lobby South Korea's president with regards to a $4 billion energy project.
"She said, 'My position is honorary, so I don't get paid by the South Korean government. But I'm perfectly allowed to get paid as a consultant,'" Victor says. At the end of a week-long negotiation, Kelley requested a 2-percent fee — $80 million — and the whole thing careened to a stop. "I immediately said, 'Whoa!' The Goldman Sachs of the world get 1.5 percent," Victor said. "She wanted a counter-offer. We declined, and said do not make any more contacts on our behalf."
As the News reminds us, "Kelley could have used the money: Her $1.8 million home is in foreclosure, and she is paying off a $250,000 credit card debt." And because we're talking about Jill Kelley here, Victor was compelled to confirm that, "She never came onto me sexually. She never made any moves. But she is a very vivacious, pretty woman who is not shy and very confident in her femininity." Kelley does seem to be nothing if not confident in general.