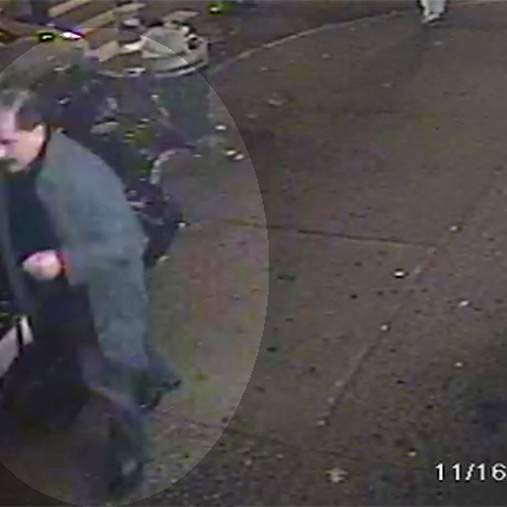 The man police dubbed "John Doe Duffel Bag" and questioned in connection with the killings of three Brooklyn shopkeepers has been arrested and charged, and it turns out he already has a serial killer-sounding nickname: Son of Sal. That's what Salvatore Perrone's Staten Island neighbors called him even before he confessed to killing shopkeepers, whom he apparently knew through his work as a door-to-door dress salesman. Police still don't have a motive for the killings, but said Perrone "gave a methodical accounting of how he killed the three shopkeepers," DNAinfo reported. The New York Daily News reports he confessed to just two of the killings, but either way he's being charged in all three. That's good news to his neighbors.
Perrone, who turns 64 on Thanksgiving, is derisively known to his neighbors as "Son of Sal" because he lives in an unfinished, unkempt home and often calls various city agencies to report his neighbors' trash-can violations and building irregularities.

One neighbor relished the possibility Perrone had been arrested — but found it difficult to believe Perrone killed anyone.

"If he is convicted we'll throw a block party," the neighbor said. "He's insane. But a serial killer? That's a long stretch.
Neighbors told the New York Times Perrone was a "weird duck" who often yelled and sang in the street at top volume. Another told the Post he was "sneaky," and said, "he's always up to no good. He doesn't want anybody to know where he's going."
Police think Perrone rode the subway to the crime scenes and carried the murder weapon, a .22 caliber Ruger rifle, in the duffel bag from which he sold his dresses. They found the gun in a duffel bag at his girlfriend's house, along with a bloody knife, and pantyhose thought to serve as a disguise.