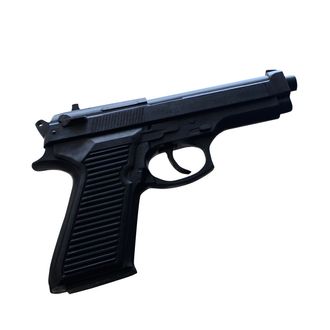 They said it wasn't possible, but we showed 'em: "Holy cow, Batman — Crime-free day in Gotham," the cover of this morning's New York Daily News proclaims, reporting that on Monday no one was shot, stabbed, or slashed in our fine city. "Nice way to start the week," said NYPD spokesman Paul Browne, who could not remember the last time such a citizen's detente occurred. We did it, everyone.
Well, sort of. Overall, crime is up 3 percent on the year, pushed up by a 9 percent jump in grand larcenies, according to the buzzkill section of the back-patting article. Murders, though, are down 23 percent and shootings 10 percent so far in 2012, with the city on track to log its fewest killings since circa 1960.
Monday, however, does come with an asterisk: According to the Daily News, a Bronx teenager accidentally shot himself in the thigh, but since there was no crime involved (and he's okay), it doesn't really count. Hooray.