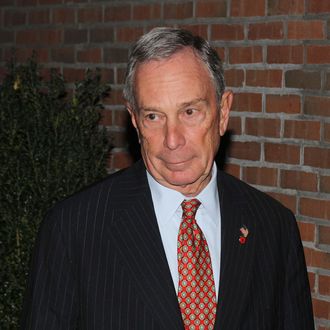 Photo: Rob Kim/2011 Getty Images
When President Obama toured Staten Island yesterday, he brought with him oodles of empathy and two big, strong arms for embracing those affected by Hurricane Sandy. The Hugger-in-Chief was joined on the excursion by Mayor Michael Bloomberg, who, as reported in the New York Times today, "hung back." The whole touchy-feely thing seems to weird Bloomberg out, even in a time of crisis: "After nearly 12 years of overseeing the nation's largest municipality, he remains deeply uncomfortable with the role of consoling and soothing his city," says the Times. "He is rarely seen at public meeting with storm victims, and when he does interact with them, there are no tears or hugs."
If not now, then when? Has this man ever willingly wrapped his arms around another human being?
"The people in this city didn't elect Mike Bloomberg three times to give him a hug," explained Deputy Mayor Howard Wolfson. "His focus is helping people restore their lives. That's what he believes government is there to do." In fact, over the last ten years, there's scant public evidence of Bloomberg engaging in the generally well-regarded practice of holding someone close.
Here he is, sort of touching a woman's shoulder last year: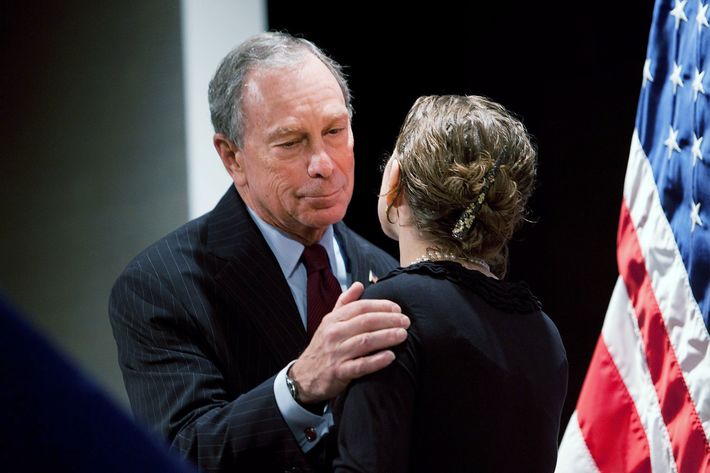 Bibi Netanyahu gave it a go, but got resistance: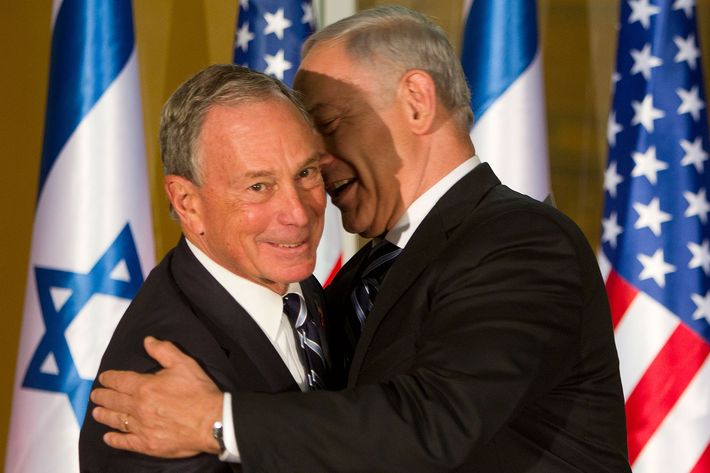 And here's a lady draping her arms around him almost a decade ago: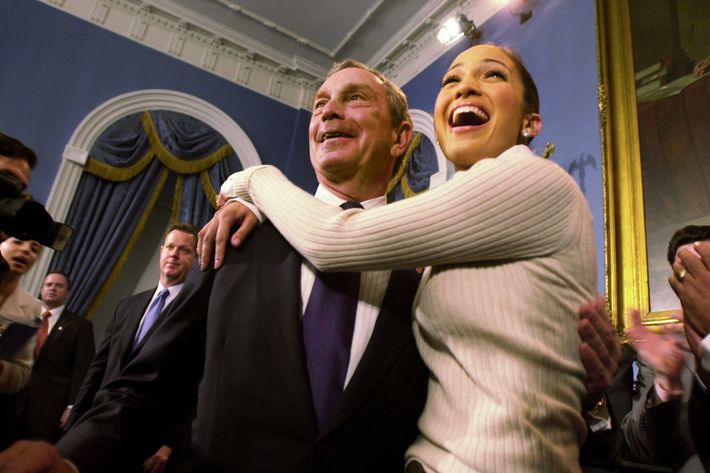 He gave Barbara Walters a real one, although he looked tortured over it, in 2003: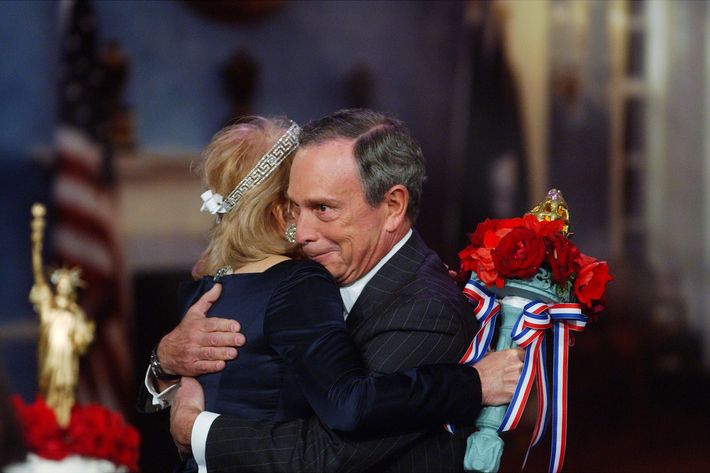 And went for it with this old woman in 2005, using an envelope for protection: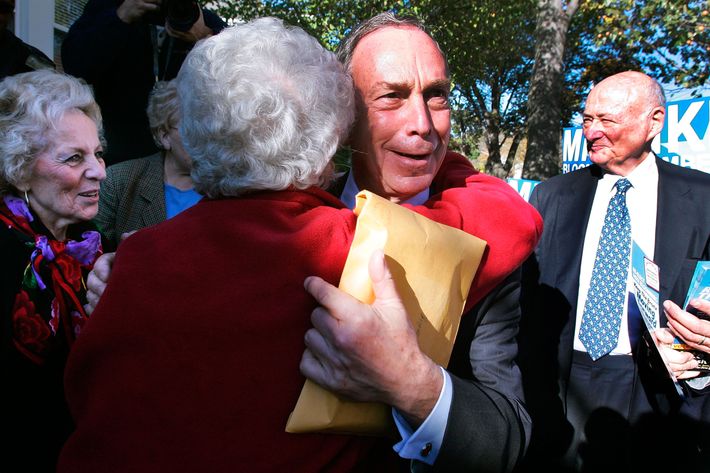 But wait … what's this?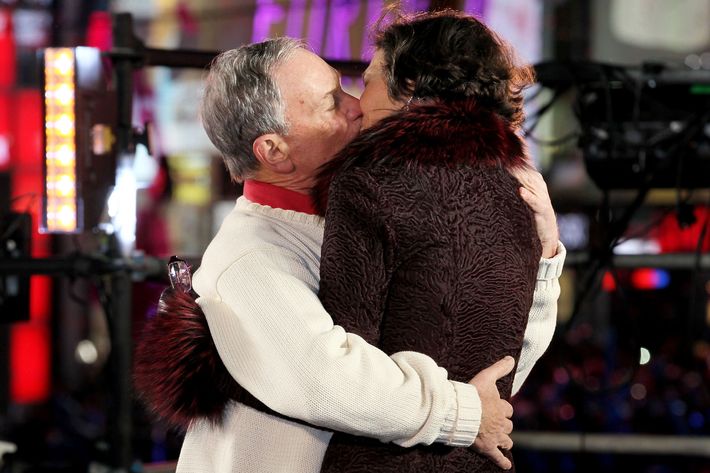 On New York's Eve 2012, with girlfriend Diana Taylor, he did not hold back. It feels good, doesn't it?