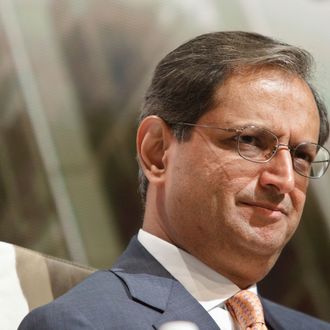 23 Jun 2010 — Vikram Pandit, CEO of Citigroup, speaking on day two of the New York Forum in New York City.
Photo: James Leynse/Corbis
Vikram Pandit, the former CEO of Citigroup who was brutally and summarily fired by the bank's board chairman last month, will at least have a parting gift to ease the pain. Pandit is getting $6.7 million in severance compensation, according to a filing made with the SEC today.