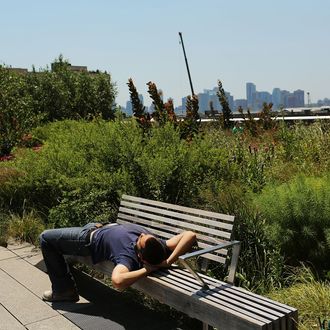 New York, every day.
Photo: Spencer Platt/Getty Images
According to "scientists" and "science" — so take it all with a grain of salt — 2012 was the warmest year in New York City (according to measurements in Central Park) since the recording of such things began in 1869. Not only that, but it's "entirely possible" that 2012 was the warmest it's ever been in New York City "since the Dutch opened the trading post of New Amsterdam in 1624." And according to the trend line, it's bound to get even hotter in the future. Which likely means more hurricanes, rising sea levels, and all of that awful stuff. For now, though, in the middle of winter, when we can walk outside without our snot freezing inside our nose …. we're not going to complain.