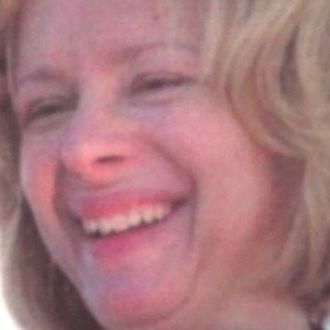 Before opening fire on the students and teachers of Sandy Hook Elementary School on Friday, 20-year-old Adam Lanza shot and killed his mother, 52-year-old Nancy Lanza, at the home they shared in Newtown, Connecticut. Initial reports indicated that Nancy was employed at the school, but on Saturday the district's superintendent said there was no record of her ever having worked there. As investigators continue to look for a motive behind her son's shooting rampage, Nancy's apparently well-established fondness for guns has become the focus of the emerging portrait of her. 
As has been previously reported, the weapon Adam used to carry out the massacre — a Bushmaster .223-caliber rifle — was legally purchased by and registered to Nancy, as were the Glock and Sig Sauer semi-automatic pistols found near his body. "She had several different guns," recalled a landscaper, Dan Holmes, who told the New York Times she often talked about her collection during Tuesday night craft beer tastings at a local bar. "I don't know how many. She would go target shooting with her kids." Another person who knew Lanza from the bar, Jim Leff, described her as a "a big, big gun fan" in a recent post to his personal website.
While Newtown residents say that "there are many gun enthusiasts" in the area, the origins of Nancy's interest was a bit troubling. Her former sister-in-law, Marsha Lanza, told reporters that Nancy was part of the Doomsday Preppers movement, whose members believe they need to prepare for the end of the world. 
Marsha said [Nancy] had turned her home 'into a fortress'. She added: 'Nancy had a survivalist philosophy which is why she was stockpiling guns. She had them for defense.


'She was stockpiling food. She grew up on a farm in New Hampshire. She was skilled with guns. We talked about preppers and preparing for the economy collapsing.'
Indeed, many described her as "high-strung" and reluctant to let others into her house. Holmes said that when he arrived to do yard work, he would "ring the bell on the front door, and she would come out the side and meet me. It was a little weird." And a group of neighbors with whom Lanza played a weekly dice game said she always managed to avoid hosting the get-togethers, despite having participated in them for over fifteen years.  
Still, most people seem to remember her as a "nice," "warm," "generous," and "very pleasant" woman "who enjoyed craft beers, jazz and landscaping" and seemed to spend a lot of time caring for Adam, who was clearly troubled. It does not seem that she had a job, and it appears that she lived on the nearly $325,000-a-year she received from her ex-husband, GE executive Peter Lanza, from whom she divorced in 2008. "Nancy was a good mother, kind-hearted," said her former sister-in-law. "She wasn't one to deny reality. She would have sought psychiatric help for her son had she felt he needed it." In a Saturday night statement, Nancy's brother, James Champion, said that FBI agents had questioned family members after the shooting. "On behalf of Nancy's mother and siblings, we reach out to the community of Newtown to express our heartfelt sorrow for the incomprehensible loss of innocence that has affected so many," he said.