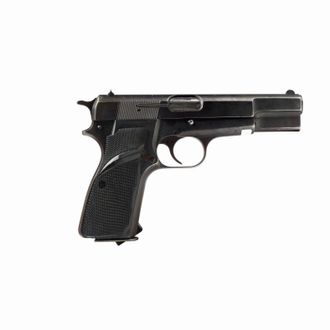 Clearly the most interesting thing about a federal bust of 40 alleged Bronx Trinitarios gang members on murder and attempted murder charges was that it included the leader of an all-female faction called Bad Barbies, which sounds like it could be a gang from The Warriors. (Actually the all-female gang in The Warriors was the Lizzies, which is not even as good a name.) The Trinitarios had as many as 100 female members at its height, Police Commissioner Ray Kelly said, including another female faction called One Seven Hoes. Kelly (sarcastically) sees progress toward gender equality here.
"When this investigation started last year, we weren't surprised to learn that the Trinitarios were up to no good in the Bronx. But the Bad Barbies? Who knew?" Kelly told reporters. "Maybe it's a sign of the times that gender is no bar when it comes to murder, robbery and other crimes." According to CBS New York and the Associated Press, Bad Barbies leader Maria Mejia, 24, was charged with the stabbing death of one rival gang member in 2005, and with luring a robbery victim to a restaurant where he was shot last June.
A separate bust announced at the same time on Wednesday saw 41 alleged members of Bushwick's One True Bosses crew arrested on murder and attempted murder charges after they were infiltrated on Facebook. Per the New York Daily News: "The Brooklyn bust came after a detective friended 24 of the alleged gangsters on Facebook, Kelly said. Some True Bosses Only members are as young as 12." Another sign of the times?