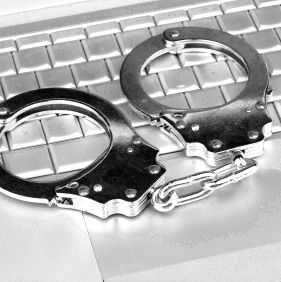 The NYPD is really getting a hang of this social media stuff, arresting ten more alleged gang members using info from Facebook and Instagram, the city announced last night. According to police, the WTG crew in the Bronx operated with "a structured hierarchy, with the 'Top Five' at WTG's uppermost level of leadership and the 'Big Homies' as second tier of leadership," but none knew better than to talk about their crimes on the Internet. Now ten men between the ages of 17 and 27 face six counts of conspiracy to commit murder, assault, weapons possession and sales, and narcotics possession, along with 35 related counts.
The language they used to discuss illegal activity on the Internet was quickly cracked:
WTG's leadership made extensive use of social media and developed a distinctive "lingo," or system of code words and phrases, to communicate with one another about their criminal activity in thousands of exchanges on Facebook. During the investigation, Special Narcotics prosecutors and analysts, and members of the NYPD, reviewed of Facebook messages from January 2011 to the present, as well as additional images and messages on Instagram. Facebook and Instagram messages and photos were obtained through court authorized search warrants. […]

Shootings, drug sales and firearms were routinely discussed in WTG leaders' Facebook messages. "Grip, "glocc," "swammy," "slammer," and "hammer" are all terms WTG members used to refer to firearms, while "floced" or "clapped" referred to a shooting. "Krills," "grams," "yams," and "grizz" are terms used for narcotics.
One message, for example, even did the explaining: "Friday but if u dnt give me dat den ugonna get parked. Parked = droped from WTG Imma teach u the lingo."
After stepping up its Facebook presence, the NYPD arrested 49 alleged Brooklyn gang members with the help of their online antics in September. Ray Kelly, meanwhile, is still working on his snappy tech-inflected quips: "The suspects apprehended today recruited gun-toting accomplices using social media apps," he said in a statement. "The violence that resulted went just as viral until the members of the NYPD 44th Precinct field intelligence unit and strategic enforcement teams stepped in."