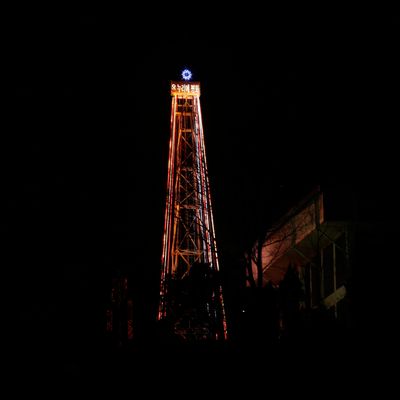 It's like the offspring of a Christmas tree and cell phone tower.
Photo: Lee Jin-man/AP/Corbis
A South Korean church group has once again lit a giant, 100-foot steel Christmas tower on a mountain peak in view of the populous North Korean city of Kaesong. North Korea considers the existence of these colorful lights an act of "psychological warfare," which seems like an acknowledgement of just how dreary things are there.