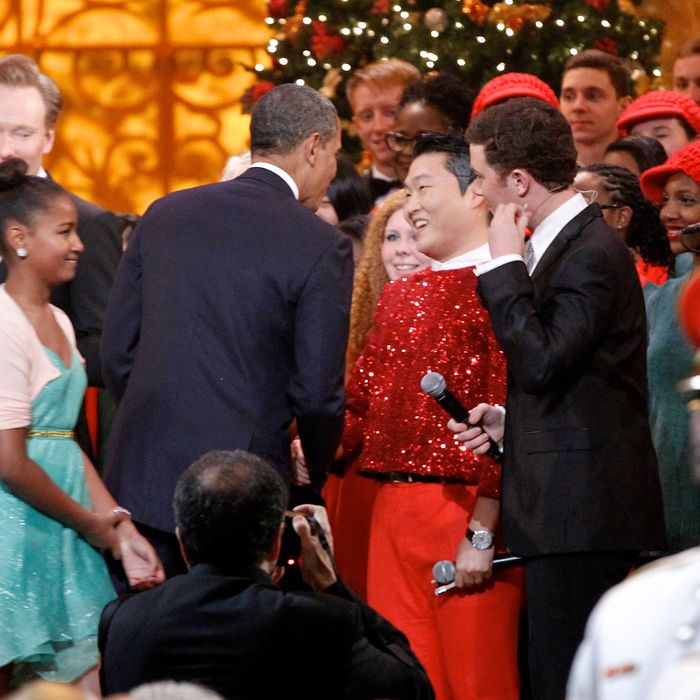 Sasha was prepared to haul her dad off stage if he seemed poised to trot.
Photo: Pool/2012 Getty Images
On Friday the nation was shocked to learn that galloping on an invisible horse isn't the most questionable performance choice Psy has ever made. Though the Korean pop star quickly issued an apology, this put the White House in a difficult spot, as he was set to perform at the "Christmas in Washington" charity concert in front of the First Family. On Sunday night the show went on as planned, with Psy prancing across a poinsettia-filled stage while singing "Oppan Christmas style!" President Obama handled the situation by politely shaking the singer's hand and making no mention of the awkward situation, which definitely won't enrage the president's critics.