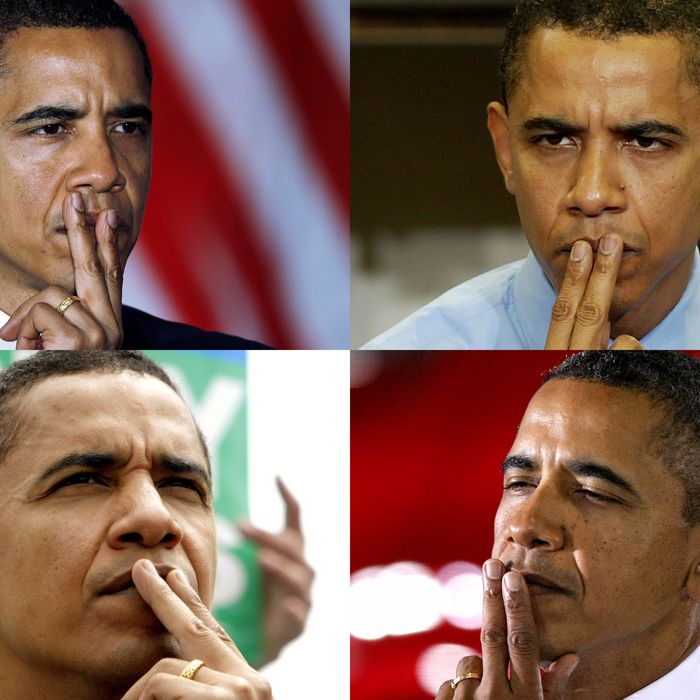 Two fingers + lips = epic concentration.
Photo: Jeff Haynes; Scott Olson/Getty Images; Bill Pugliano/Getty Images; Mario Tama/Getty Images/Getty Images
When he finds himself in deep thought, President Obama prefers to turn to the nearest window and stare out of it. But what if there are no windows to look through? What if he's onstage at a campaign event at the time, or sitting in an audience? If Obama finds himself in such a situation, he'll probably go for the next best option and press exactly two fingers to his lips. One finger would not adequately convey the gravity of the moment. Three would just look ridiculous.