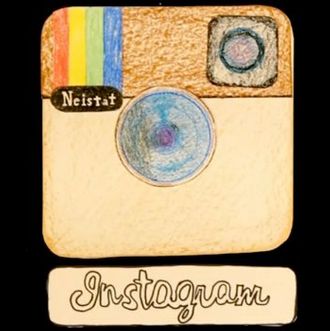 Early this morning, the New York Post ran an article about the "outrage" from Instagram users (like Justin Bieber and Kim Kardashian) following the app's change in privacy settings last week. Citing information from AppData, the Post piece deduces that 4 million users quit Instagram in protest.
It seems stockholders are pretty avid fans of the daily tabloid, because Facebook's stock (the company bought Instagram for $1 billion earlier this year) dropped 2.9 percent in its first minutes of trading today.
Now Quartz and Inside Facebook are calling the story "flat-out wrong" and "botched" respectively.
AppData gave the Post information last week that shows Instagram peaking at 16.4 million active daily users the week it rolled out its policy change and falling to 12.4 million as of yesterday. "[We are] pretty sure the decline in Instagram users was due to the terms of service announcement," AppData said. 
Quartz explains:
"The story cites AppData, which tracks usage of Facebook applications like FarmVille. Some users have connected their Instagram and Facebook accounts in a way that would show up in AppData's metrics, but most have not. [The data is] only talking about a subset of Instagram users. This subset might be representative, but it might not. The claim that Instagram has lost a quarter of its users isn't supported by this data."
Inside Facebook adds:
"Instagram also saw a dip in Facebook-connected [daily active users] over Thanksgiving, and that turned out to be a record day for the service. Instagram had 15.1 million Facebook-connected DAU on Nov. 20 and 14.5 million DAU on the holiday Nov. 22, yet Instagram reported that it had the most photos shared in its history that day."
Whatever the numbers, it is true that Instagrammers were unhappy with the proposed changes, and the company has since backed down on selling users' photos, especially since Kim K. — the most-followed Instagrammer of them all — has yet to post a photo of herself since the privacy changes came up.