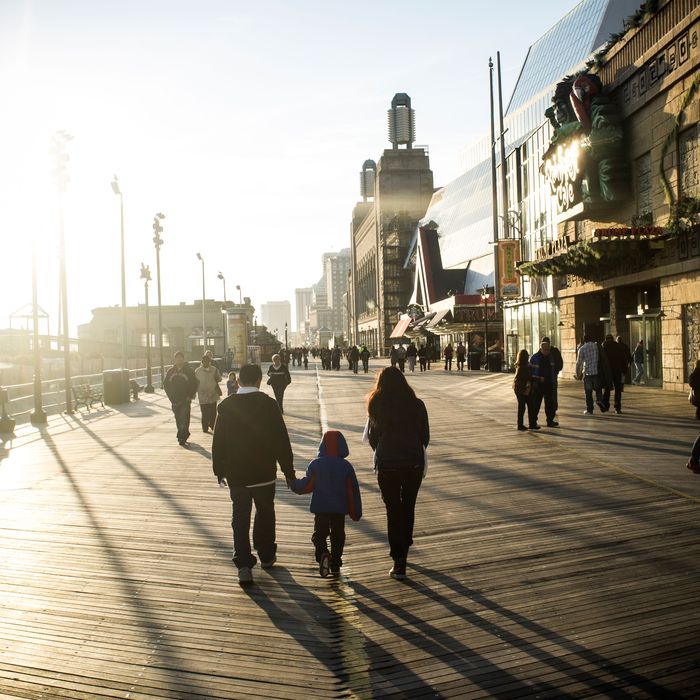 Tourists and residents walk along the crowded boardwalk on December 1, 2012 in Atlantic City, NJ.
Photo: Benjamin Lowy/Benjamin Lowy/Reportage by Getty Images for New York Magazine
It takes more than a hurricane to stop Atlantic City from doing what it does best. Despite the storm, casinos, restaurants, stores, and spas are open for business and holiday shopping is in full swing. See for yourself!
Sponsored by Atlantic City