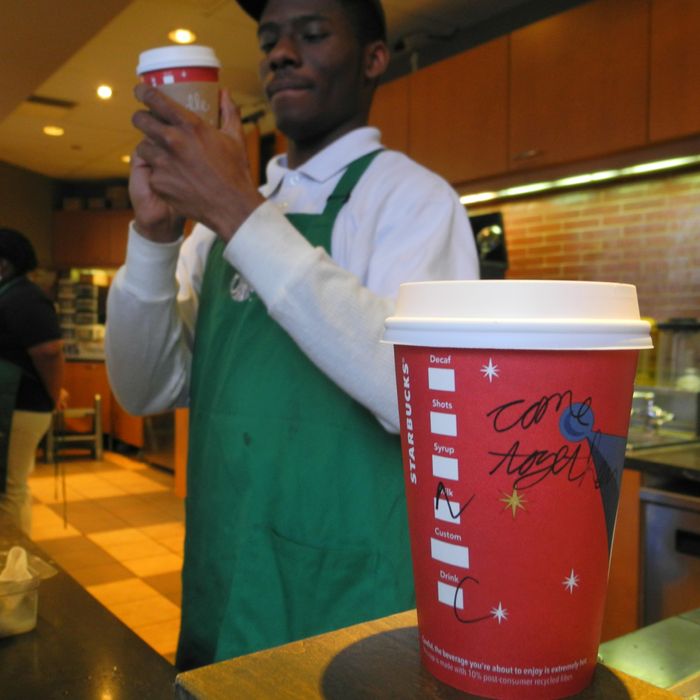 Patriot.
Photo: EVA HAMBACH/AFP/Getty Images
With less than five days to go until the country plummets over the fiscal cliff, Harry Reid is calling John Boehner a dictator who cares more about being reelected as Speaker of the House than saving the economy, and Boehner's office is suggesting that Reid "talk less and legislate more." If Congress is still not cooperating, that can only mean one thing: Some D.C.-area Starbucks employees have not been writing "come together" on their coffee cups today, despite CEO Howard Schultz's decree. The proof, as they say, is in the Twitter. 
Thanks a lot, Starbucks baristas. Your laziness and insolence have ruined this country.