There are two conclusions one could draw from Bill Richardson's visit (with Google executive Eric Schmidt) to North Korea this week: Either North Korea is very cold — all the time, even indoors — or a small listening device was attached to Richardson's neck, for some reason, throughout the trip. Because, as the photographic evidence shows, the former U.N. diplomat and New Mexico governor was wearing a scarf (contrary to BetaBeat, we do not believe it to be a cravat) for literally every second of his time in North Korean territory.
Here is Richardson in Beijing as he prepares to board a flight to Pyongyang on Monday, wearing a scarf: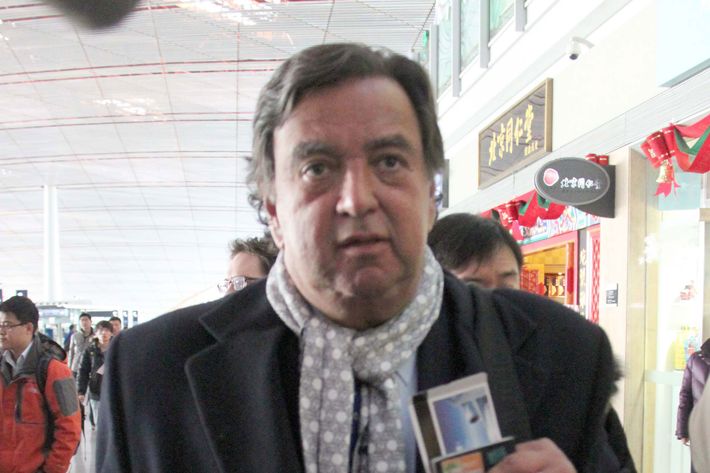 Here he is arriving at the Pyongyang airport, still wearing a scarf: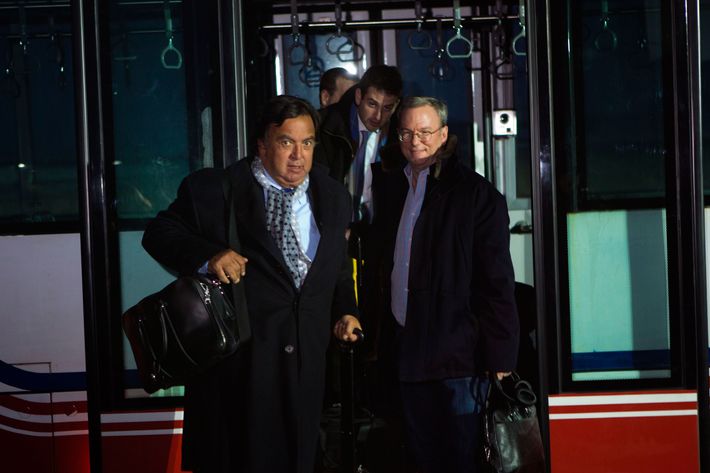 On Tuesday, Richardson toured a Kim Il Sung Univeristy computer lab while wearing a scarf. Schmidt is also wearing a scarf. His neck may be bugged as well, or he could just also be cold.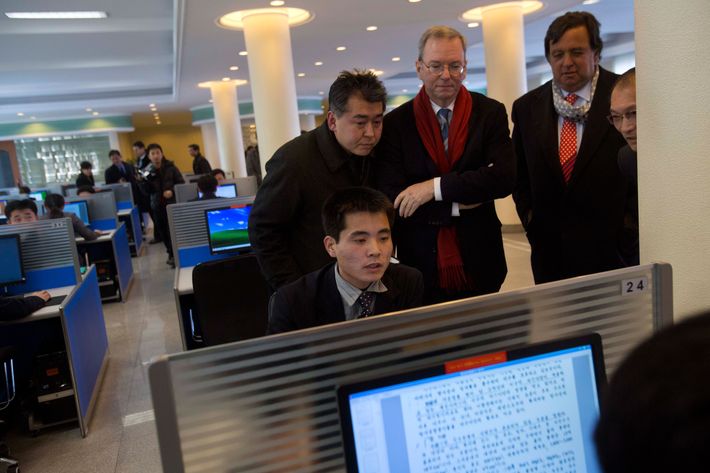 Richardson and Schmidt continued wearing their scarfs in an "electronic library reading" room: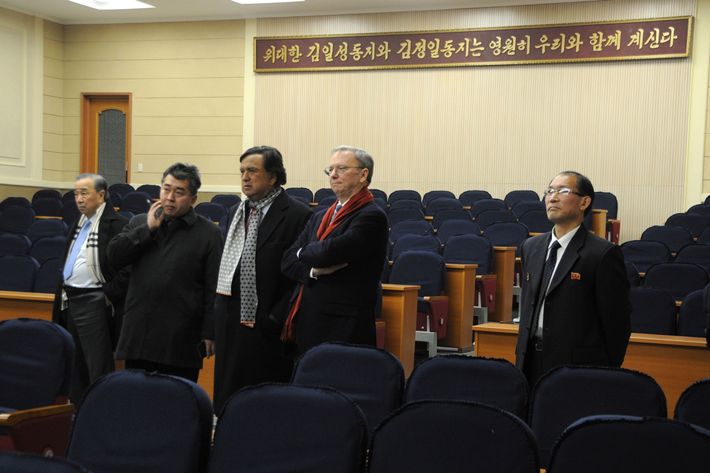 The next day, Richardson experienced what it's like to wear 3-D glasses and a scarf at the same time: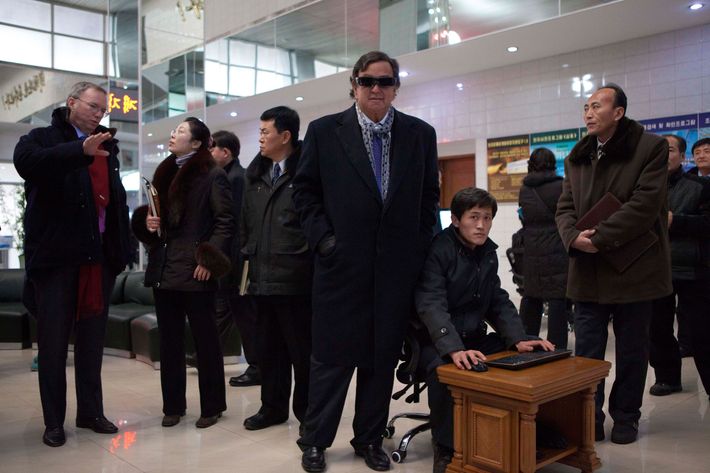 While still wearing a scarf, he observed Schmidt listlessly flipping through a textbook: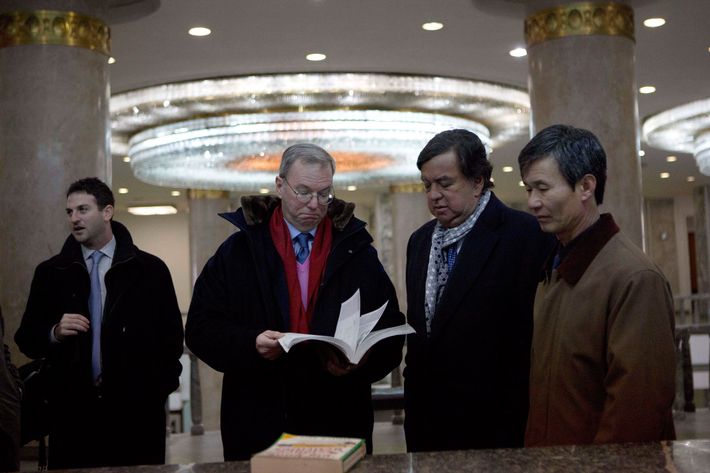 Richardson wore the scarf outside, which is reasonable: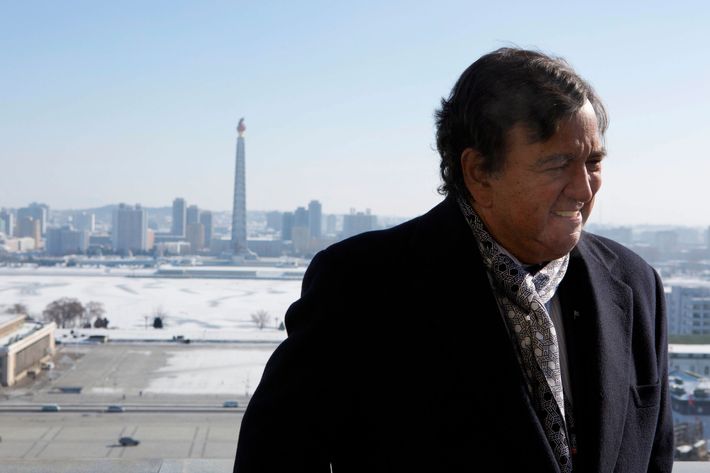 Richardson wears a scarf while standing in the Grand Peoples Study House among a group of North Koreans who are all wearing winter coats. One point for the "Richardson isn't a spy, it's just always cold in North Korea" theory: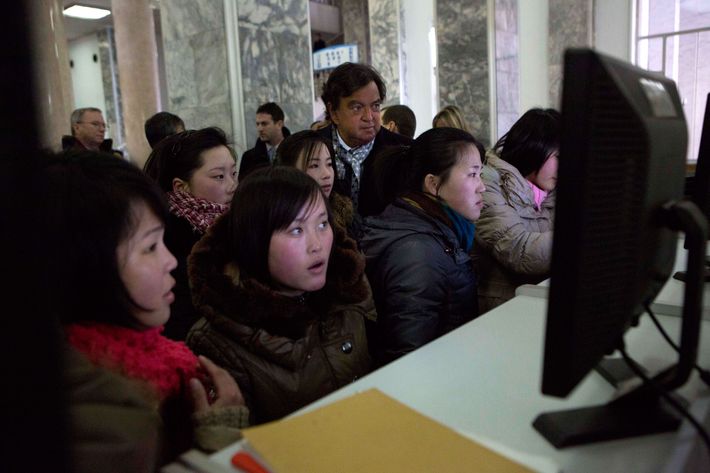 As he arrives at the Pyongyang airport on Thursday morning, Richardson remains fully scarfed: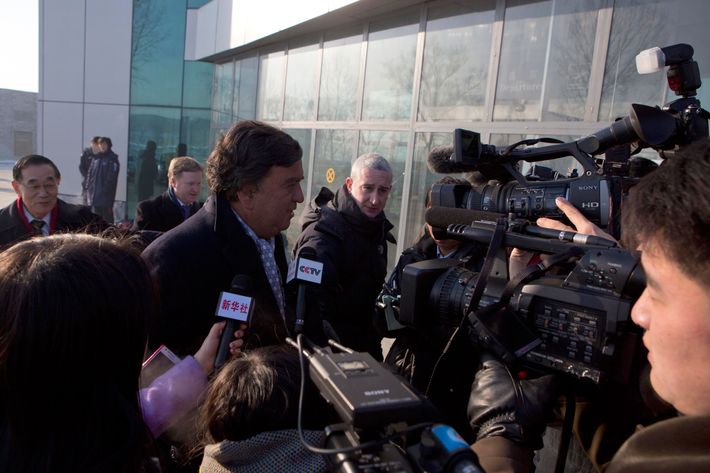 Back in Beijing, Richardson disembarks while still wearing a scarf: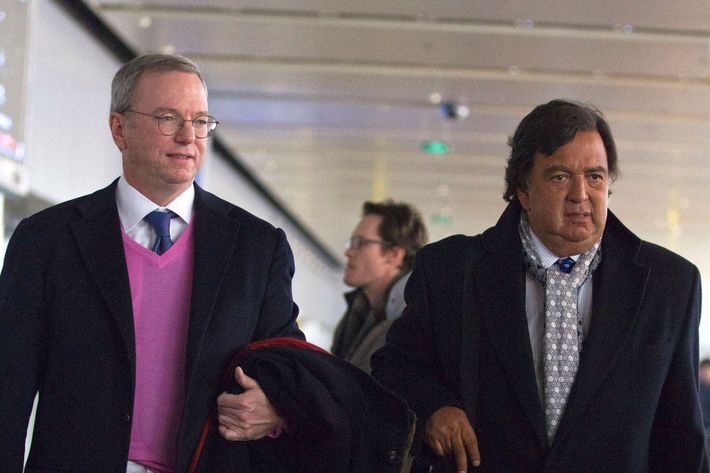 Finally, before briefing reporters at the airport, Richardson removes his scarf for the first time in nearly three days: