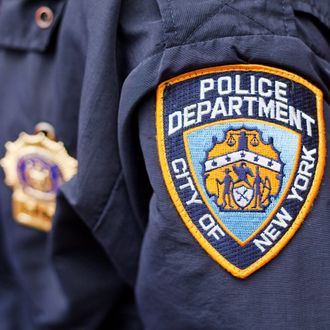 When a judge ruled earlier this month that it was unconstitutional for the NYPD to stop and frisk people just for being near thousands of apartment buildings in the Bronx as part of its Clean Halls program, she ordered the department to halt the practice immediately. But on Tuesday, she overturned that order after the city argued it was going to be too complicated and costly to carry out, especially if it winds up being temporary.
Judge Shira Scheindlin's order for an immediate halt to stop-and-frisks in the Clean Halls program (now known as the Trespass Affidavit Program), potentially went farther than a final verdict would, the city argued, per the Wall Street Journal. So complying with it "might entail training and administrative expenses that might be beyond the scope" of the final order. Those administrative costs would be "in some sense irreversible," Scheindlin agreed.
The city also argued that the order would threaten public safety because officers following the Jan. 8 order "may not act when they see suspicious behavior falling short of reasonable suspicion," Bloomberg reported.
Scheindlin reiterated that the stops as part of Clean Halls were "a longstanding unconstitutional practice," but said it would have to persist for a few more months until she could reach a final decision on how to resolve it. First, she'll preside over a separate class action case against stop-and-frisk that goes to trial in March, then there will be another hearing on Clean Halls. Looks like it's going to be a busy spring.