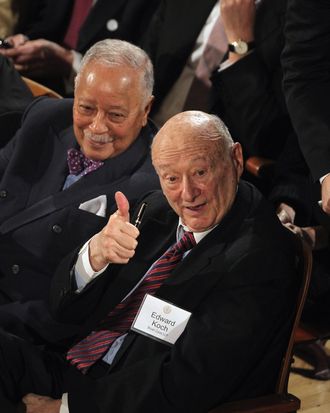 Former New York Mayor Ed Koch.
Photo: Mario Tama/Getty Images
For the third time in five months, former New York City mayor Ed Koch is back in hospital. He was taken to Columbia Presbyterian last night around 10 p.m., complaining of swollen ankles. Further testing showed that there was also fluid in his lungs. George Arzt, the three-term mayor's spokesman, said "he sounded in great spirits [and] wanted to know about what was going on in the political world," when they spoke this morning. No word yet on when Koch will be released.