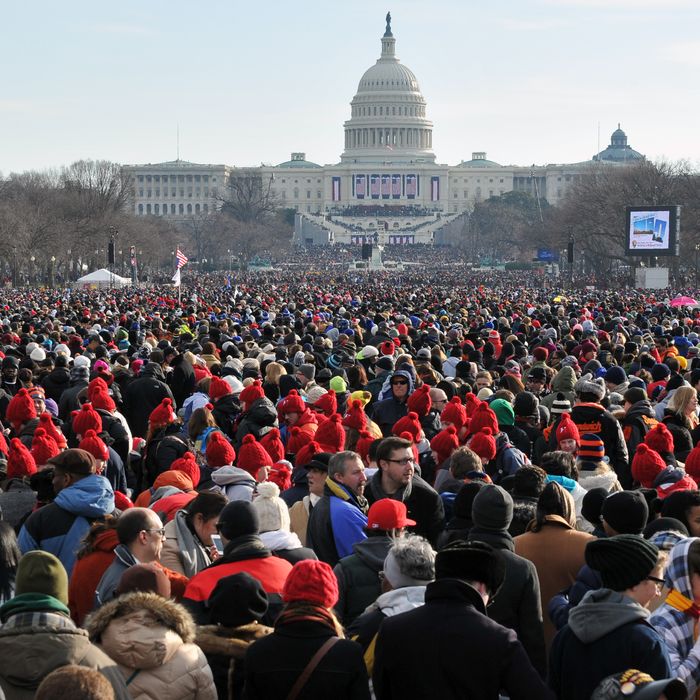 People attend the 57th Presidential Inauguration on January 21, 2013. US President Barack Obama will be sworn in for a second term.
Photo: AFP PHOTO/MLADEN ANTONOV
Chances are you are not in Washington, D.C. today for President Obama's second inauguration. Hey, we don't blame you. It's cold out there.
Here's the next best thing (or maybe even the best thing, period): Taking in the festivities from the comfort of your computer chair via the magic of photography.