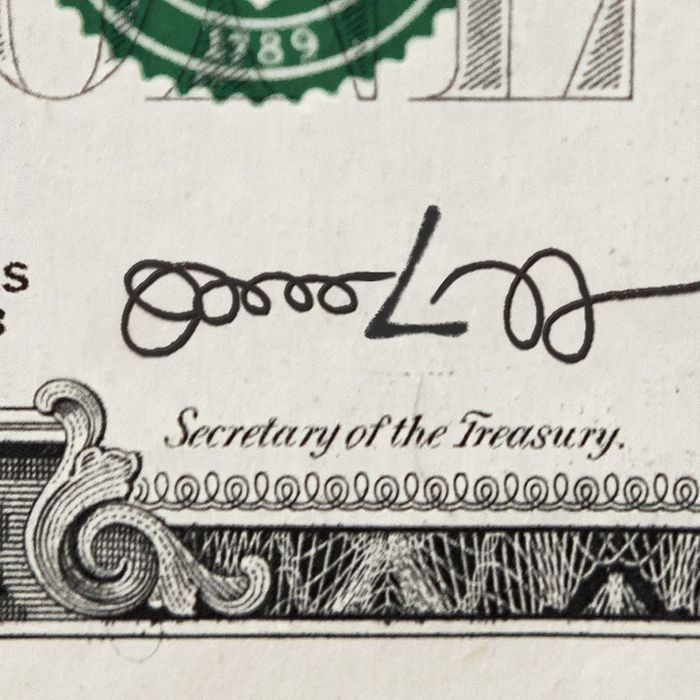 During a ceremony this afternoon to nominate White House Chief of Staff Jacob Lew as Treasury secretary, President Obama addressed the fact that Lew's signature, which is set to grace all of America's paper money, looks like a tuft of pubic hair.
After seeing Lew's signature for the first time yesterday, "I considered rescinding my offer to appoint him," Obama said. However, Obama went on, "Jack assures me that he is gonna work to make at least one letter legible in order not to debase our currency."
Later in the afternoon, Lew had already sent a new and improved signature to the Treasury Department, which provided Daily Intelligencer an exclusive look at an updated mock-up of a 2013 dollar bill.