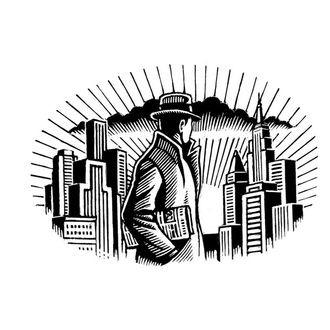 The up-and-down New York Observer named its sixth editor in seven years today, with young owner and Trump-by-marriage Jared Kushner tapping an old family friend and former Republican political consultant for the top spot. Ken Kurson, a former editor at Esquire and the co-author of Rudy Giuliani's book Leadership, will take over for interim editor Aaron Gell, who ascended with the exit of Elizabeth Spiers last summer. It's been a gradual and not entirely smooth shift for the niche-favorite local weekly under Kushner's reign, but this latest turn makes a certain amount of sense.
"I took a company that was losing a lot of money and run as a hobby and turned it into a business," Kushner told the New York Times, which broke the news of the latest leadership change. "If you take a conventional approach in the media business, you are going to get slaughtered. It's true that I've broken some eggs along the way, but in the process I've preserved an important editorial voice, not just in New York but in the rest of the country."
Whereas the paper was once cherished for its knowing insider sass and smarts, the Internet has long overflowed with similar intentions. (In David Carr's words, the paper "faces increased competition from a revitalized New York Magazine and any number of Web sites that are staffed by young writers cracking wise and sometimes wisely about current events in New York.") While the Spiers era brought the paper online with more force, the Gell period had a bit of throwback scrappiness not entirely in line with the Kushner brand.
"Aaron was awesome, brought a sense of fun and excitement back to the newsroom," one Observer staffer told Intelligencer, "but Jared never gave him the resources he needed, so it's been almost impossible for him to succeed, which sucks, because I think he had the potential to make the paper as good as it was in the good old days." The same struggle over resources was cited as a reason for Spiers's exit.
Throughout, the Observer has maintained a conservative editorial page, along with a focus on city politics and upscale real estate, in line with the Kushner family interests as developers. Kurson's Kushner connection — the Times describes him as "a longtime friend" of Jared and his father Charles, even through the latter's time in prison — paired with the forthcoming mayoral election, make him an appropriate choice. After working on the Giuliani book, he joined the former mayor at his company Giuliani Partners and for his 2008 presidential campaign.
Does that mean a big push for former Rudy deputy, former MTA chief, and aspiring Republican nominee Joe Lhota in 2013, the Times wonders? "People will think what they want," Kurson said. "I will have to earn their trust. I have had a long and honorable journalistic career, calling it like I see it and being a straight shooter."