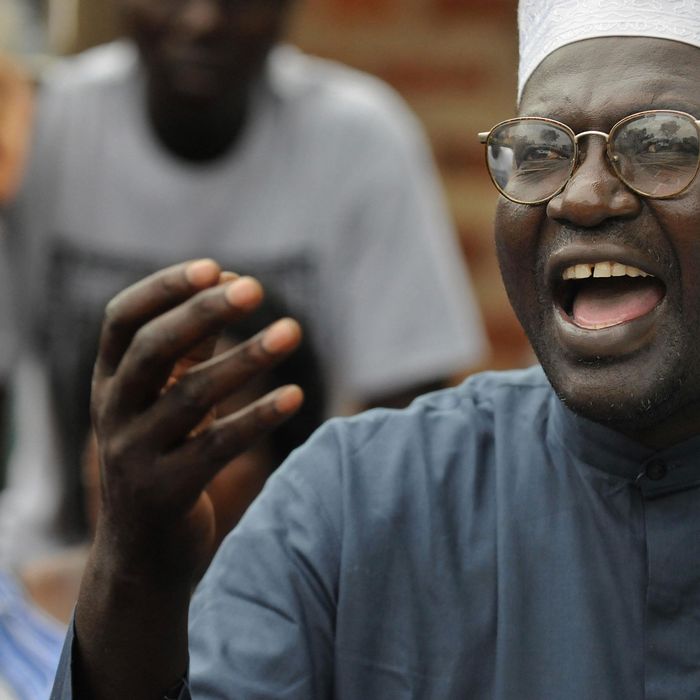 Malik Obama, saying something.
Photo: Tony Karumba/AFP/Getty Images
It's been proven that anyone with the Kennedy name can get elected to office anywhere in New England, and now Malik Obama — also known as Roy — will find out whether his presidential surname will have the same effect in Kenyan politics. The noted flag enthusiast and 54-year-old half-brother of President Obama (they share a father) announced yesterday that he's running as an independent for the governorship of Siaya, a county in Western Kenya. According to Bloomberg News, Malik Obama said, with what appears to be wishful thinking, that "he will use his relationship with his half-brother to address issues such as poverty and unemployment."
Despite his famous name, Malik Obama will have some hurdles ahead of him. The Star, a Kenyan newspaper, reports that "the biggest challenge the independent candidates have is that the population is still not aware that one can run for a political office without being in a party," which does seem like a pretty significant handicap.