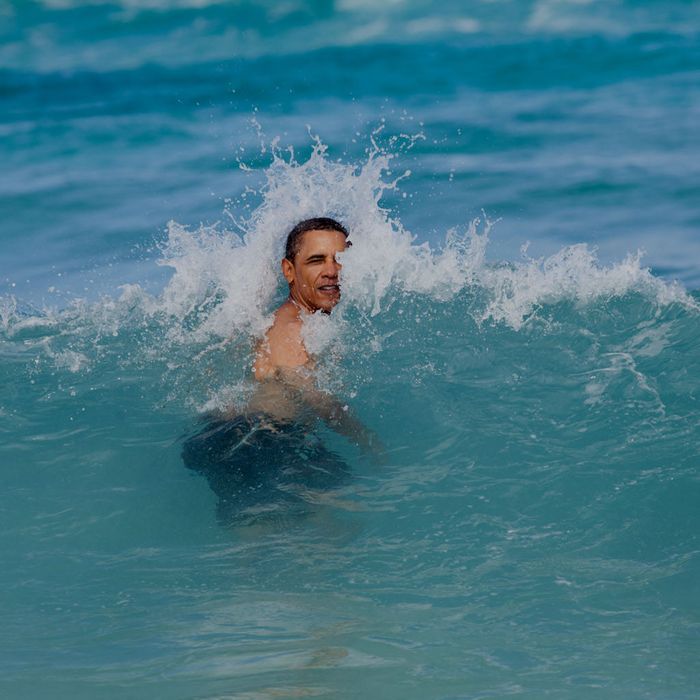 Mystery.
Photo: Pete Souza/The White House
A few days ago, the White House released an official photo of President Obama enjoying some beautiful Hawaiian waves as his Congressional colleagues slogged through fiscal cliff negotiations back in Washington. "A nice way to celebrate the New Year for the President was to jump in the ocean in his native state of Hawaii," the caption reads on Flickr. "He was on his annual Christmas vacation with family and friends, and went swimming at Pyramid Rock Beach in Kaneohe Bay."
What the caption does not mention is the black UFO (Unidentified Floating Object) visible a few short feet from Obama. Is it a hockey puck? Some random garbage? Or a piece of secret, water-borne government technology that official White House photographer Pete Souza inadvertently leaked to the world, including the Chinese? The latter, right?