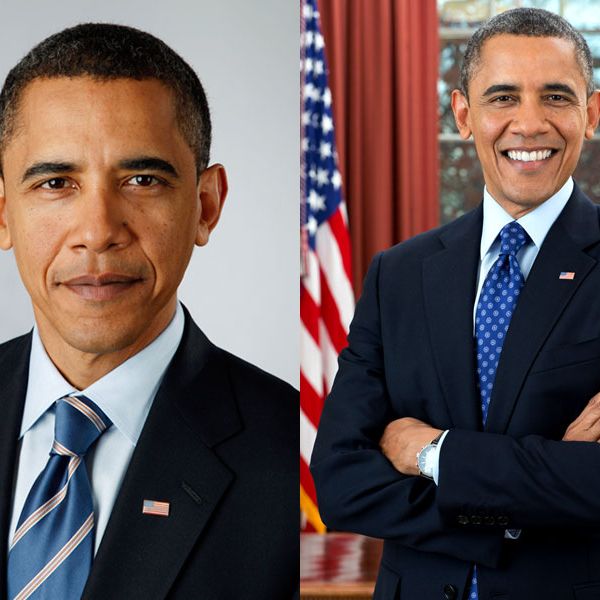 Photo: Pete Souza/The White House
Just days before the start of President Obama's second term, the White House has released a new official presidential photo, one that includes some major changes. Most significant, Obama has ditched the "serious yet optimistic look," which also bore an uncanny resemblance to Seinfeld's hypnotic "the Wiz" character. The faint, barely perceptible smile that began to form on Obama's face four years ago has finally, Herman Cain style, grown into a big, toothy grin in the updated photo.
Another difference is Obama's arms. They are crossed, almost triumphantly, in the new photo, whereas in the original, we are left to wonder whether Obama even has arms at all.
Finally, the setting. Instead of sitting in what could literally be any room in the world, Obama is standing in front of his desk in the Oval Office, a place recognized as the very center of presidential power and Obama's favorite hide-and-seek spot.
All in all, the message of Obama's first portrait is, "We may have a lot of problems ahead of us, but I'm confident that if we work together, we can win America's future." The message of the second portrait is, "I kicked the future's ass."