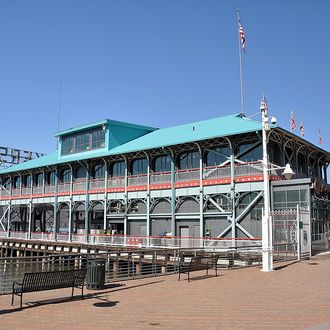 A small plane crash in the Hudson River off Yonkers became a fortunate sequel to the 2009 Miracle in the Hudson on Sunday, but it came much closer to ending in tragedy, as the two victims spent 20 to 30 minutes in the icy water. "Another 10 minutes? Forget about it. They would have been stiff," said one of the rescuers, a Yonkers cop, according to the New York Daily News's Irving DeJohn on Twitter. The cause of the 5:30 p.m. crash is still under investigation.
On- and off-duty Yonkers police officers rescued the life-jacketed pair in a 44-foot police boat, DeJohn reports, after their Piper PA-32 single-engine plane went down. The New York Times differs on that detail, reporting that a "passing boat" picked up the pair because "no police boats were available at the time." Ambulances on the shore took the two victims to Jacobi Medical Center in the Bronx, where CBS reports they were "treated for hypothermia and were listed in stable condition."
One immediate difference between this crash and the crash of US Airways Flight 1549 on Jan. 15, 2009, is the amount of time the victims spent in the water. Four years ago, Capt. Chesley Sullenberger guided his crippled jet to a stretch of the Hudson between Manhattan and New Jersey on a weekday, when lots of ferries and other boats were around to rescue passengers, who lined up on the wings. On Sunday, the Piper splashed down off the Yonkers pier and sank quickly. Had it gone down in some less-populated part of the Hudson, the victims' survival would have been an even bigger miracle.