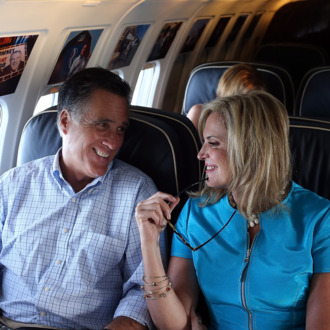 But where are Mitt and Ann?
Photo: Justin Sullivan/Getty Images
Republicans are getting out of Dodge this weekend and fleeing the capital in favor of less Democrat-heavy locales. They assure reporters and their more bipartisan friends that it's nothing against Obama, but you know, it's no fun to sit in traffic and watch everyone celebrating a team you voted against. So where will you find former Romney staffers and Republican Congresspeople drowning their sorrows quietly reflecting for 2014 and beyond? In warmer, sunnier climes, mostly.
Meanwhile, House Speaker John Boehner, House Majority Whip Kevin McCarthy, and House Armed Services Committee Chairman Howard McKeon don't really have the option of skipping town, and so plan to attend an Inauguration-related ball honoring members of the military tonight. But they're likely to join Sheridan and Beynon in South Carolina soon enough, for the RNC's winter meeting next week.