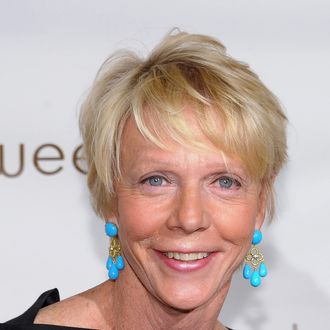 Photo: Michael Loccisano/Getty Images
Mayor Bloomberg's failed "Cathie Black runs the schools" experiment is mostly a distant political nightmare, but it might not be for long. For more than a year and a half now, the city has been fighting a Freedom of Information Law request to obtain e-mails between the Bloomberg administration and Black, then the head of Hearst Publishing, before she was named schools chancellor. (She was, remember, pushed out less than five months later.) Yesterday, a court denied the city's request to send the case to the Court of Appeals, leaving them almost out of options. The ordeal has cost taxpayers at least $25,000 so far, and counting.
The original request for Black's e-mails was brought by Village Voice reporter Sergio Hernandez (disclosure: my colleague at the time) in May 2011, with hopes of revealing the discussions and planning that put a magazine executive with no education experience in charge. In a subsequent FOIL request about his FOIL request, Hernandez asked for the city's Law Department bills for the Black case and found that, through November 2012, the city had spent $25,461.42 at a rate of about $160 an hour.
"The City believes that releasing communications sent before an appointee takes public office can discourage public service," a Law Department spokesperson told Intelligencer today. "We are still reviewing our potential next steps." That could include applying directly to the Court of Appeals — and if that's denied, the e-mails (which better be juicy) would finally be handed over.
"You can probably extrapolate that the city will have spent at least twice that amount by the time all is said and done," Hernandez speculated, "especially if they are required to reimburse for my attorneys' fees and litigation costs."