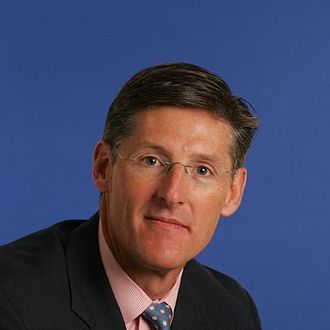 Last year, Citigroup's shareholders objected to an obscenely large pay package for former CEO Vikram Pandit, striking down Pandit's $15 million in proposed pay on the grounds that a bank that was laying off people and losing to its competitors probably shouldn't be making it rain on its CEO.
So naturally, after another tumultuous year — in which the bank laid off 11,000 employees, threw Pandit out in a boardroom coup, and continued to struggle with profitability — the bank decided to take a breather from outlandish pay packages. In a nod to its newfound modesty, Citigroup awarded its new CEO Michael Corbat, who was only CEO for two and a half months of 2012, the meager sum of $11.5 million.
Citigroup chairman Michael O'Neill defended Corbat's pay, saying the bank had learned its lessons from Pandit's shareholder debacle and instituted a "new compensation structure that more strongly connects compensation with performance, emphasizes strong risk management and is both competitive and in line with regulatory standards."
It's true that Corbat has gotten results — Citigroup's stock is up more than 15 percent since he took over the CEO role. Still, if Corbat made $11.5 million under the new rules, think about what he could have raked in under the old.