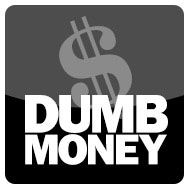 Dumb Money is our periodic look at some of the worst start-up funding deals made in Silicon Valley.

There are not many ways in which Silicon Valley's nerd-fest tech scene resembles the fashion industry, but one striking similarity stands out: the dizzying speed and volume of low-quality knockoffs.
In the same way that H&M designers sit through high-end fashion shows looking for new designer styles to throw on their racks, Silicon Valley is full of entrepreneurs who are trying to piggyback off the success of high-profile start-ups. During boom times like these, venture capitalists who missed out on a hot start-up are wooed with the promise of access to the next iteration — "Facebook for Step-Parents," "Netflix for Stamp Collectors," or what have you.
Since novelty drives the hottest tech companies, 99 out of 100 start-up knockoffs will fail to capture the buzz of the original. But because there is too much venture capital chasing too few truly original ideas, they persist in getting funded. Here are some recent ones:
Tapiture: Tapiture bills itself as the "Pinterest for Dudes," although it has competition in that category from Dudepins, DartItUp, Manteresting, and Gentlemint, all of which got a lot of attention when they launched by people who said, "ha, a Pinterest for guys, that's clever" and then never visited the site again.
But Tapiture says it's different! Unlike its flash-in-the-pain rivals, it has real traffic — 8.6 million visits last quarter. And it's planning to move quickly into affiliate links, which means taking a cut of the "cars, apparel, gadgets, and luxury destinations" its users click through to buy.
Presumably because of those plans, Tapiture got a "noteworthy endorsement" in the form of an $825,000 seed round led by "undisclosed private angel investors," according to PandoDaily. These investors are betting that men can be enticed to buy watches, cologne, and other dude products from Tapiture, notwithstanding the fact that even Pinterest — which has millions more users, a $2.5 billion valuation, and the benefit of being first — is having a hard time generating revenue.
In its defense, Tapiture is a good-looking site, and the idea of a Pinterest that makes money is clearly alluring to investors. (Wanelo, a site that is billing itself as the "Pinterest for products," just raised money at a $100 million-plus valuation.) If Tapiture can keep growing its traffic and get bought by a company like Pinterest or Wanelo, its early investors will make money and look like geniuses. But it's not likely to succeed on its own. When even the giants in the category can't figure out how to build a business out of a popular website, it's unlikely that the niche knockoffs will, either.
Boatbound: Boatbound is AirBnb for boats. (In Silicon Valley, there is currently an AirBnb for everything.) The idea for this particular knockoff came about when founder Aaron Hall tried to rent a boat in Texas, was told that none were available, had a eureka moment, and decided to turn his failing weddings e-commerce site into a peer-to-peer boat rental site.
BoatBound seems to be succeeding in Silicon Valley terms. It got a huge story in TechCrunch accompanied by the announcement that it's "considering which investors to bring on to a highly oversubscribed funding round," so it's sure to have millions of dollars in VC money soon. Even so, I'm worried it will be a tough sell.
Part of AirBnB's appeal is how simple it is — you sign up to rent someone's apartment or house just like you'd rent any hotel room. Renting a boat, on the other hand, can be crazy complicated. Some states require special licenses for boat drivers, and you'd need to know the basics of marine mechanics to convince a stranger that you weren't about to wreck his prized watercraft. Boatbound says it has ways around this — including optional safety courses, an owner approval process, and a $1 million insurance policy for each boat rented. Even if users do come flooding in, though, Boatbound won't necessarily make a ton of money — per TechCrunch, the company is currently "absorbing the fees" of its expensive insurance plans.
ChaCha: Online Q&A site ChaCha isn't technically a knockoff, since it was started before its rival site, Quora. But it was long ago dwarfed by Quora, which is now valued at almost half a billion dollars, while ChaCha has faded into obsolescence. (If you've heard of it, you probably work there.)
Still, ChaCha refuses to go away, and some investors are still betting that it will catch up, since it raised $14 million last month in a round led by VantagePoint Capital Partners and Rho Ventures. In its next phase of life, ChaCha is going to become a sort of neo-AskJeeves, providing answers to a variety of questions from paid experts and a large database of previous answers.
The problem is that unless you reach a critical mass of users submitting answers to questions, it's hard for a Q&A site to function as more than a budget search engine. ChaCha says it has 129 million answers in its database, but when I tried typing in a question I had after reading a recent Times story — "What are some fancy drinks I can make in my SodaStream?" — ChaCha spun its wheels for 20 or 30 seconds before admitting it needed more time to get a human's answer. The same thing happened when I typed in the kinds of questions Quora is good at answering — "How does it feel to be rich?" for example. ChaCha offered me the option to "browse around the site or take a quiz" while my reply was being prepared, but it's infinitely more tempting to cruise over to Google or Quora and try for a quicker answer.
In an ideal world, the people running ChaCha would have given up — fine, "pivoted" — a long time ago, after it became clear that Quora had overtaken them. But you can't really blame them for sticking to their guns. As long as VC investors are still willing to throw millions of dollars at past-their-prime start-ups, there's no reason to move on to ideas that might actually work.