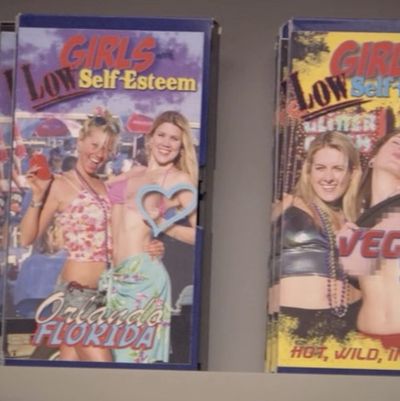 The only good thing ever to come of Girls Gone Wild.
You might have a self-satisfied chuckle to yourself when you read that Girls Gone Wild's parent company filed for Chapter 11 bankruptcy today.
But the last laugh, it turns out, belongs to Joe Francis, the skeevy founder of the soft-porn empire, who appears to have pushed GGW Brands and several related entities into bankruptcy in order to shield his assets from a slander lawsuit filed by casino mogul Steve Wynn.
The actual lawsuit Wynn filed is fairly boring, but details are here if you'd like the full backstory. Basically, Francis skipped out on a $2 million gambling debt at one of Wynn's casinos, then accused Wynn of having threatened to "have him buried in the middle of the desert." Wynn sued, claiming that he never made such a threat, won, and is trying to collect millions of dollars in damages. Francis, who is reportedly worth $150 million and has a history of run-ins with the law, began shifting assets around in order to be able to claim that he is incapable of paying up. Putting some of his companies into bankruptcy, it appears, is his latest strategy to avoid being collected on.
Despite the fact that Wynn is still after his money, Francis apparently isn't feeling too much heat over the ordeal —  he told TMZ today that the bankruptcy "has no affect on his personal wealth." Whew, we were worried for a minute there.