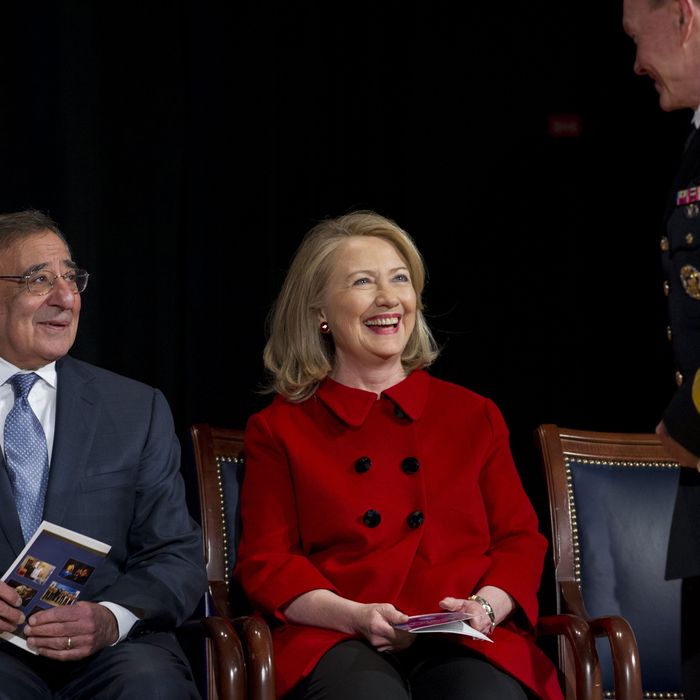 Clinton, filled with renewed confidence, laughs at a general.
Photo: Saul Loeb/AFP/Getty Images
Private citizen Hillary Clinton appeared sans spectacles yesterday at the Pentagon to receive the Department of Defense Medal for Distinguished Public Service, an indication that she likely no longer suffers from double vision following a concussion and blood clot in December. Joe Biden started wearing glasses of his own earlier this week, but now that Clinton has ditched hers, he'll probably go back to contacts, too.