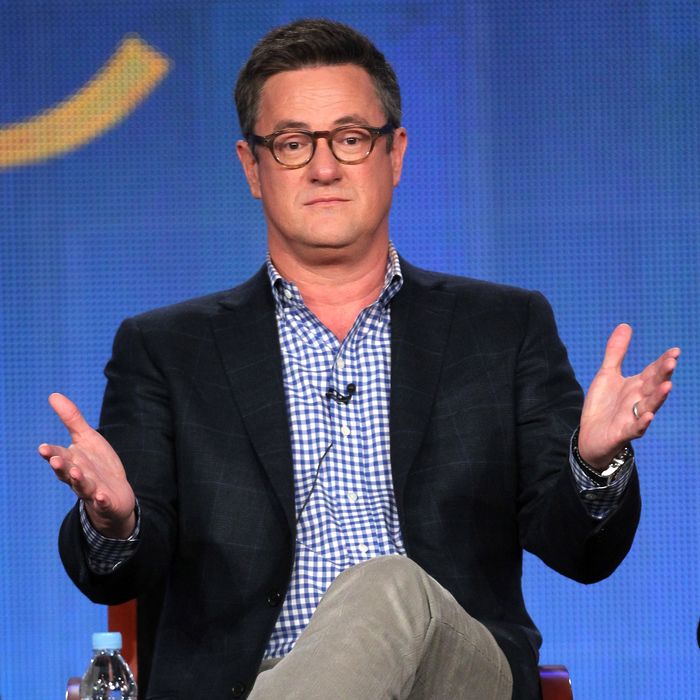 Photo: Frederick M. Brown/Getty Images
What makes Joe Scarborough such an enjoyable figure is his combination of affability, good intentions, high self-regard, low self-awareness, and total lack of analytical reasoning skills. He is not remotely dislikable. He is Ron Burgundy come to life.
The nerd is the natural enemy of Joe Scarborough, as nerds defy everything Scarborough has come to believe about the expected order of things. Scarborough's confrontations with nerds like Nate Silver and Paul Krugman have all taken the same general form:
Nerd: You are expressing a conventional wisdom that is at odds with the data but has gained currency by endless repetition among like-thinking elites.
Scarborough: All my friends know you're crazy!
So it is with Scarborough's response to me on Morning Joe today:
He thinks only "three or four people" disagree with his view that the budget deficit is ipso facto a "spending problem" and an immediate crisis threatening economic catastrophe at any moment. Everybody Scarborough knows believes one thing, so if you disagree, you're an ideologue. Case closed! He has many leather-bound books!
More Ron Burgundy–esque still was a series of sub-tweets Scarborough wrote last night. To back up the argument here, Scarborough had asserted yesterday that spending on "occupations of foreign countries" had "exploded at record rates." I posted this chart: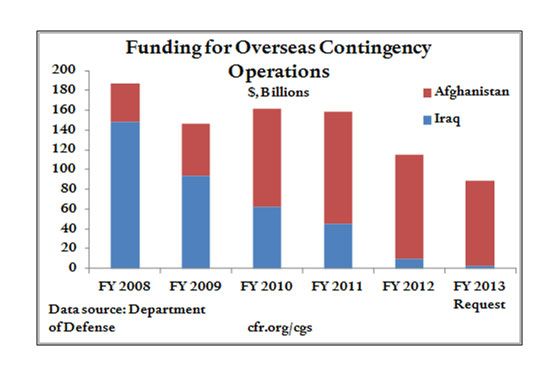 Scarborough replies:
The first sentence in particular is a Scarborough treasure. By the time he has typed the words "mom's power point," he has forgotten that he began the sentence by decrying "childish insults." The graph is not "skewed," and it is interesting that he has borrowed terminology that harks back to his feud with Nate Silver. In reality, the graph was produced not by my mom's PowerPoint but by the Council on Foreign Relations. Even if it had been produced on my PowerPoint, or my mom's, this would hardly rebut the facts that it conveys.
Nothing he writes here makes sense on any literal level. To understand the sentiment Scarborough is trying to communicate, you have to understand it on a different plane. His insults — childish, mom, PowerPoint —  are Scarborough's attempt to show, through contrast, that he, Joe Scarborough, is kind of a big deal.