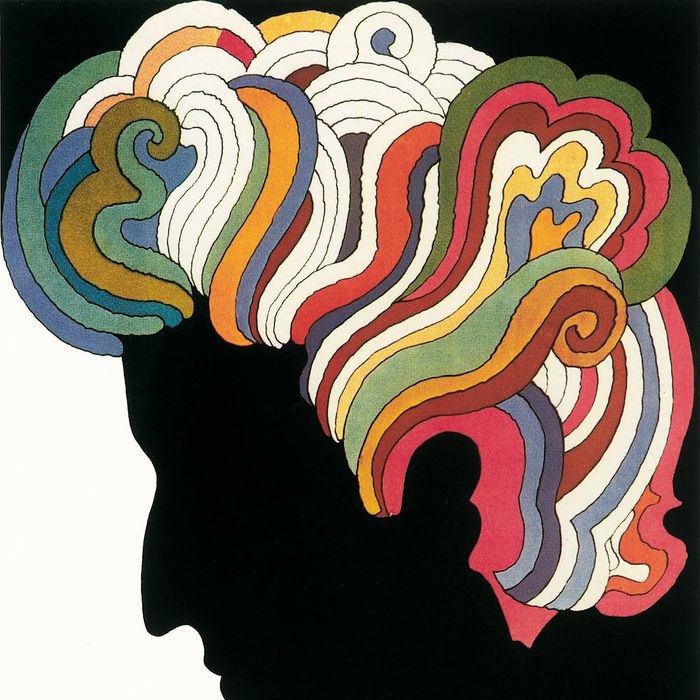 Brain, Dylan, Glaser: Get it?
Photo: Michael Ochs Archives/Getty Image
Thoroughly shamed writer Jonah Lehrer did the journalistic equivalent of a Dr. Phil interview today, delivering a talk about his own plagiarism and fabrication scandal at a Knight Foundation seminar in Miami. In the style of his pop-science articles, Lehrer made a somewhat convoluted comparison of his own mistakes to those of forensic scientists in the FBI, but he started and ended by attempting to admit his wrongs. "By not accepting responsibility," he said, "I kept myself from getting better." In true magazine writer form, he also added a dash of color to his rehabilitation story: As a daily reminder of his transgressions, Lehrer said he keeps a poster of Bob Dylan drawn by Milton Glaser — two separate subjects of his misdeeds — in his office as a painful reminder.
Still, not everyone bought the spiel.  
"In the immediate aftermath of my resignation, I didn't think I was ever going to write again," Lehrer explained, but now he's working on it. "Whatever I write will be fact-checked and fully footnoted," he said. "Every conversation with a subject will be tape-recorded and transcribed." (A.k.a. journalism.)
But members of the media, and the editors he may someday have to pitch, remain skeptical. Both Forbes executive editor Michael Noer and Michael Moynihan, the journalist who caught Lehrer's Dylan lies, tweeted harsh words during the talk (all of which showed up on a giant screen right next to where Lehrer was speaking):
Lehrer's friend and former Wired colleague David Dobbs, also a science writer, voiced his doubts before the speech: "I would love to come to know another that contains the best of him without the worst. But I feel I would fool myself badly, and betray his enormous potential, if I pretended he didn't have a lot to answer for before he's ushered back to podiums."
The Washington Post's media critic Erik Wemple called the performance a "humdinger," and asked, "Reality check: Sample this inventory of Lehrer journalistic transgressions and ask yourself: Will any new procedures, even standard operating ones, stop the cheating?" Another fellow science writer added, "OMG of course Lehrer ends with a Bob Dylan quote, 'one that he actually said.' Good grief."
Luckily, Lehrer has some breathing room before he tries to get back into the game: He was paid $20,000 for his appearance.