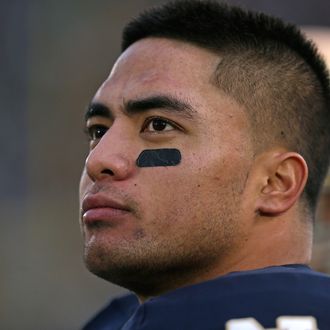 Manti T'eo #5 of the Notre Dame Fighting Irish keeps an eye on the game against the BYU Cougars at Notre Dame Stadium on October 20, 2012 in South Bend, Indiana. Notre Dame defeated BYU 17-14.
Photo: Jonathan Daniel/Getty Images
"It's been a distraction for me." —Manti Te'o on why he shut down his Twitter account a couple of weeks ago.