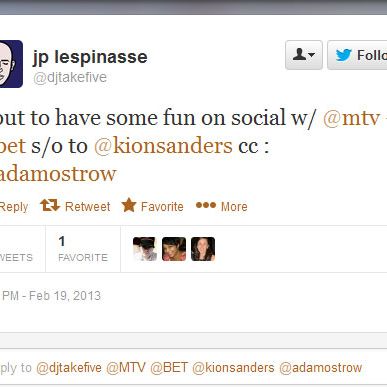 As we said yesterday, getting hacked might have been the best thing to ever happen to Burger King's Twitter account. The fast-food chain went from about 83,000 followers on Sunday to nearly 113,000 followers this afternoon. "Welcome to our new followers," one (legitimate) @BurgerKing tweet reads today. "Hope you all stick around!"
This gave MTV and BET, both owned by parent company Viacom, an idea: For about 40 minutes this afternoon, MTV and BET pretended to hack each other.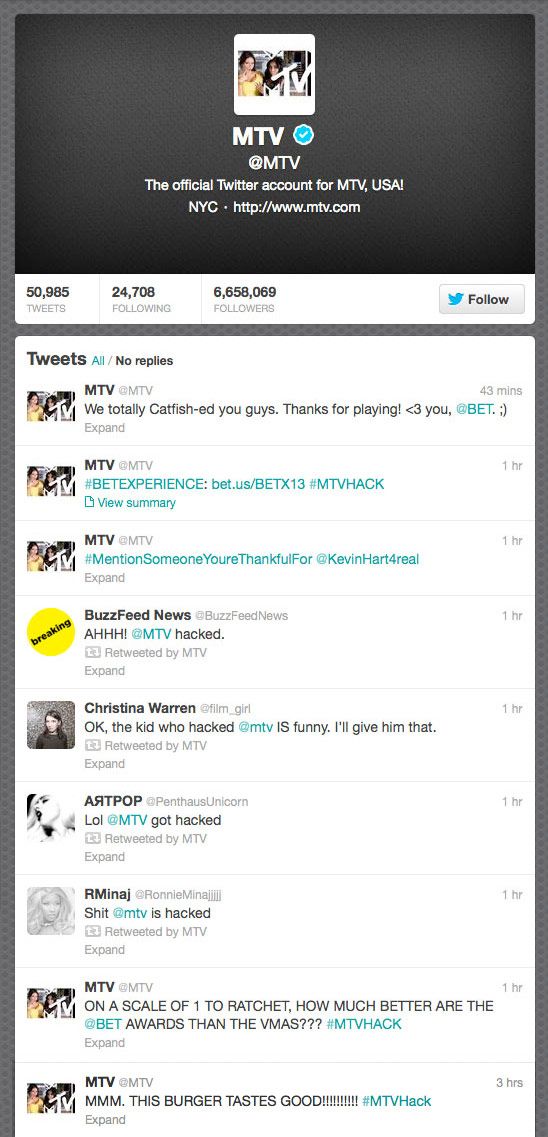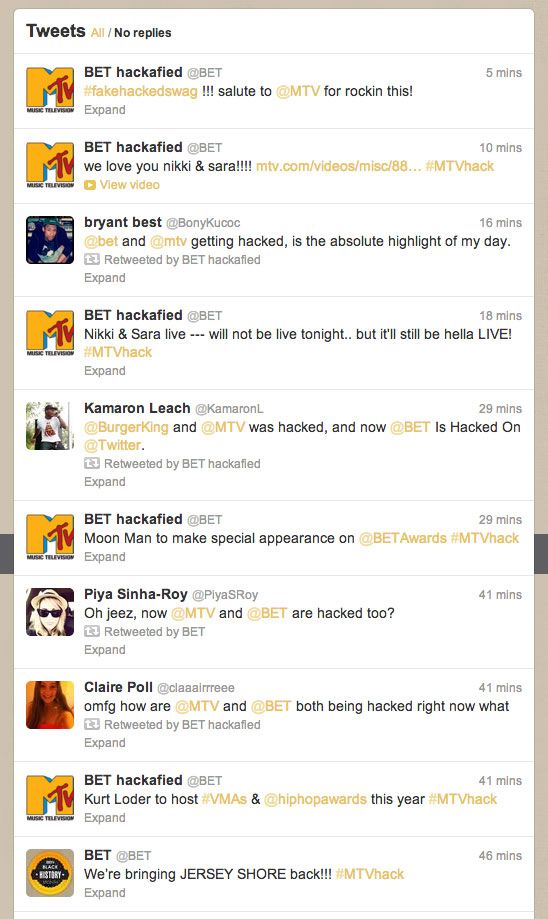 Unfortunately for them, the hoax unraveled pretty quickly after the Twitterverse noticed that a BET social-media person and an MTV marketing manager had talked about the "hack" before it even happened: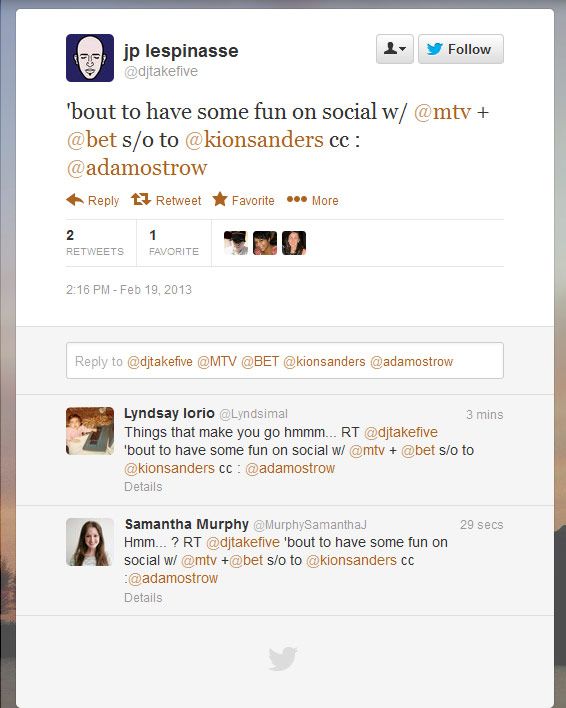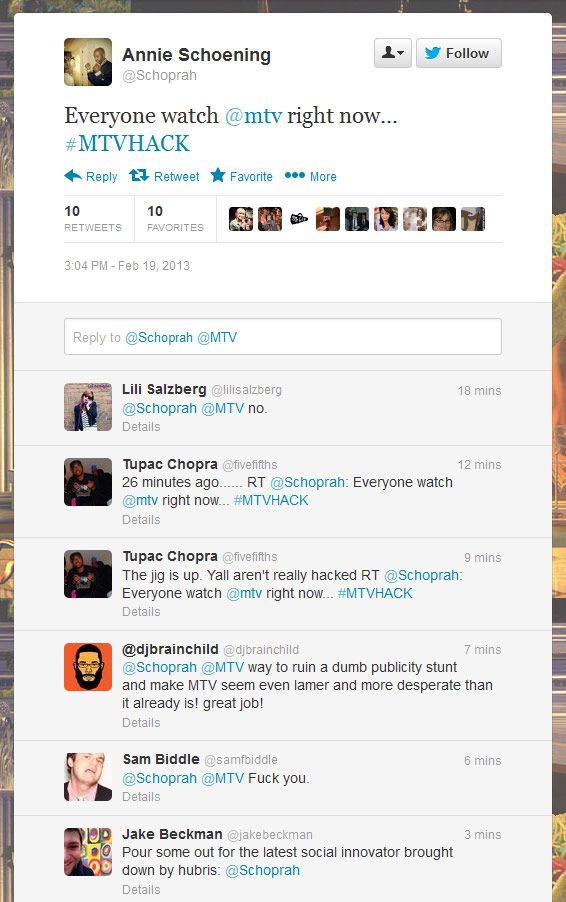 Even without the poor execution, the MTV/BET faux hack would have been bad social-media policy. Yes, getting hacked can come with unintended benefits. But hacking yourself means deceiving your followers and giving them cause to question the information you tweet. Will JWOWW really put something crazy in her mouth tonight? Who knows. We don't believe anything you say anymore, MTV.