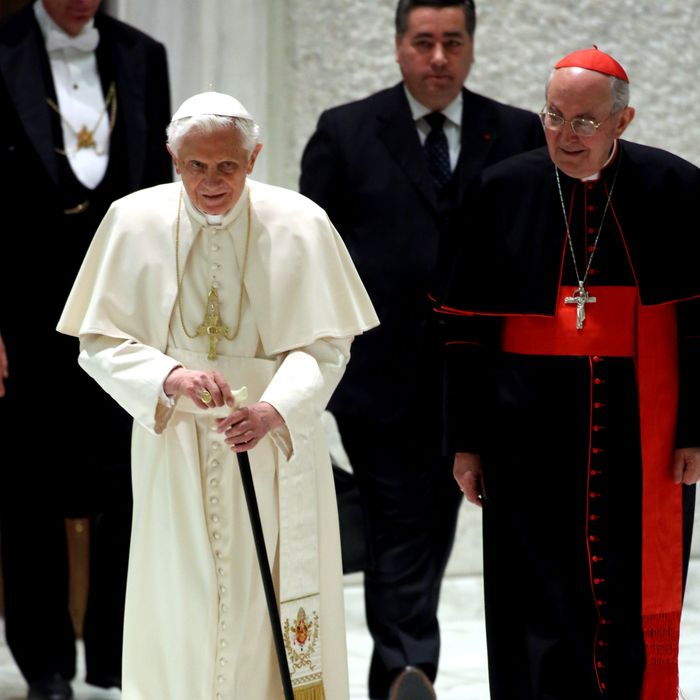 Photo: Franco Origlia/Getty Images
Pope Benedict XVI's last days atop the Catholic Church are upon us, and they're just now sorting out the exact details of his departure:
1. He will still be going by Benedict XVI, not reverting to Josef Ratzinger. (God-given name gets complicated in this case.) "His Holiness" still applies, and he'll be known officially as "pope emeritus."
2. The all-white threads stay, but the signature handmade red leather loafers (widely mistaken for Prada) will be swapped for handmade brown shoes from Mexico.
3. The one-of-a-kind "ring of the fisherman" bearing his personal seal, as previously discussed, must be surrendered.
The biggest adjustment, it seems, will be relearning to accessorize.