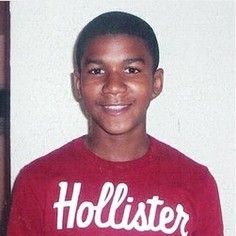 With various other polarizing injustices currently preoccupying the nation, the parents of late 17-year-old Trayvon Martin will solemnly call attention to his memory once again with a New York City vigil tonight, the one-year anniversary of his death. Sybrina Fulton and Tracy Martin will attend a gathering at 6 p.m. in Union Square Park, where a moment of silence is planned for 7:17 p.m., right around the time Trayvon was shot by George Zimmerman. "This is the first time in about five years that there has been no new Stand Your Ground laws enacted in any other states in America," family attorney Benjamin Crump noted on CNN last night. "So I say that is a plus for the advocacy for Trayvon Martin." On the Internet, reactions to the anniversary run the somewhat predictable spectrum from sincere to cynical to heartless, as sampled here:
There's also this, via Google Trends:

Zimmerman's trial for second-degree murder is scheduled to start in June.