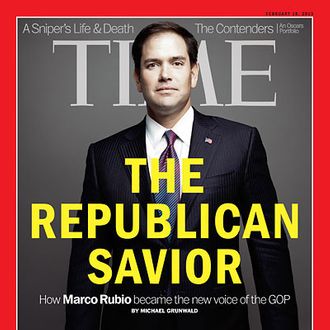 As the old-media shakeout continues, Fortune reports that Time Warner is speaking to a "serious buyer" about selling off some of its print magazines. No terms have been agreed to, according to Fortune (which is itself a Time Inc. publication), and the deal may still fall apart. If the deal goes through, it would be among the biggest media spinoffs in recent years, and it would come at a time when other companies, including News Corp., are rearranging their businesses in order to cope with the new economics of media. Earlier this year, under pressure from falling revenues, Time Inc. was forced to conduct a major round of layoffs.
The deal, according to Fortune, would get rid of Time Inc. magazines like People, InStyle, and Real Simple, while leaving Time and Sports Illustrated in Time Warner's hands.
Update: The New York Times reports that the potential buyer is Meredith Corporation, the publisher behind magazines like Better Homes and Gardens and Ladies' Home Journal.
Jeff Bercovici of Forbes did some napkin math and estimated that without Time, Fortune, and SI, the Time Inc. titles could go for about $2.5 billion.