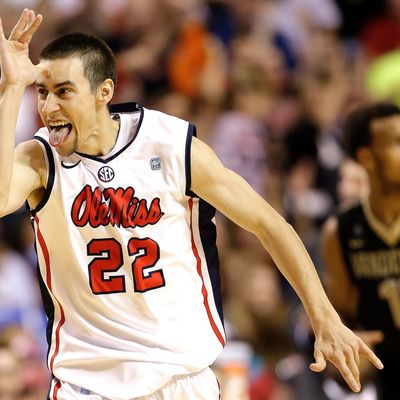 Mississippi's colorful Marshall Handerson.
Photo: John Bazemore/Corbis
Today, friends, marks the glorious start of the 2013 NCAA tournament. While the next three weeks, from 12:15 this afternoon to the evening of April 8, is the best time of the year for hardcore college-hoops heads, it's also an entertaining spectacle for millions of casual sports fans who filled out their brackets based on their favorite mascots and don't really have any idea of who or what to watch for this tournament season. Well, no more! Prepare yourself for the inevitable March Madness water-cooler conversations with our guide to the ten best characters and story lines of this year's Big Dance.
1. Gonzaga Has a Long-Haired Canadian Catalyst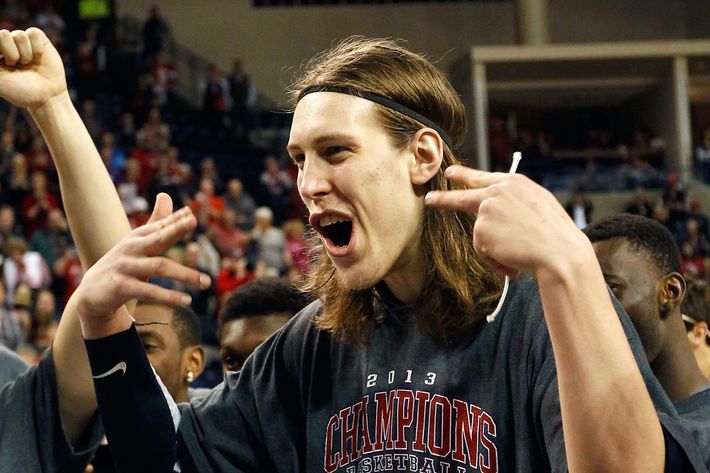 Mark Few and his coaching staff have attracted international talent to Spokane for years, but after failing to reach the Final Four in countless NCAA tournaments, one of those foreign-born players could be key if the Bulldogs have any hope of playing into April. Kelly Olynyk was raised just three hours north of the Canadian border, and after sitting out as a redshirt a year ago — since most redshirts occur during a player's freshman year, the move was considered odd — the long-haired seven-footer has been arguably the best big man in Division I. Olynyk averages a near double-double, and the squad's frontcourt is a big reason why Gonzaga has grabbed the first top seed in the program's history and is a favorite for the title.
2. Duke Is Hated, Healthy, and May Be Hard to Beat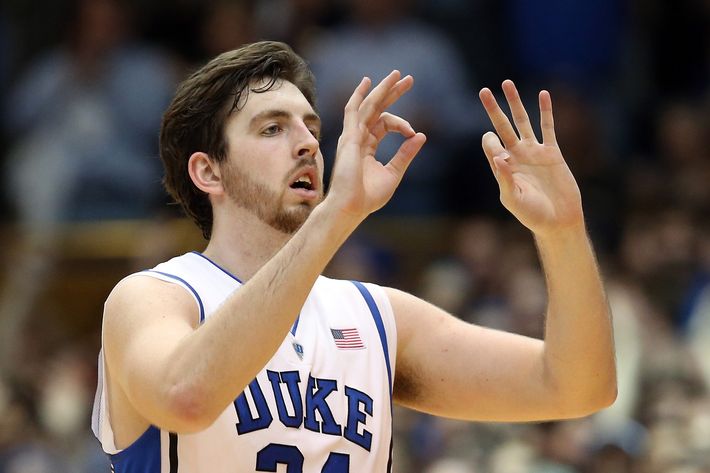 Duke was not the same team without Ryan Kelly, a senior forward who injured his foot in early January and did not return to action for six weeks. Kelly, the ying to Mason Plumlee's yang, was finally active for Duke's highly hyped home tilt against Miami and proceeded to hang 36 points on the Hurricanes. Everyone likes to hate on the Blue Devils, and it's not March Madness without most of the nation cheering for them to get bounced well ahead of schedule (which has happened three times in the past six years). But Kelly's clean bill of health means coach Mike Krzyzewski could soon find himself hoisting another championship trophy.
3. Miami Has an Age Advantage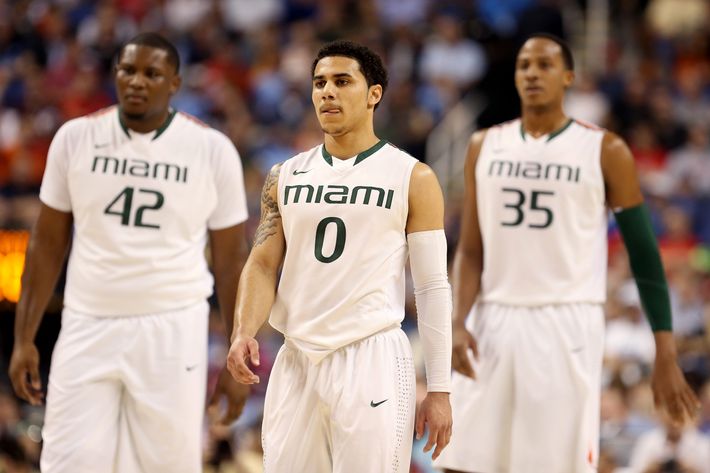 Though Miami isn't a regular tourney participant, the Hurricanes have an edge over the other 67 teams thanks to their roster's advanced age — the six Hurricanes most often on the court have an average age of almost 23 years. While Trey McKinney Jones (22 years old) and Kenny Kadji (25 years old in May) are transfers who had to sit out one season, Reggie Johnson (23 years old) redshirted his freshman year and Shane Larkin (20 years old) is simply an old sophomore. The duo of Kadji and Johnson, which physically overwhelms other frontcourts, will look to continue taking advantage of their more lightly seasoned opponents.
4. South Dakota State Might Have the Next Steve Nash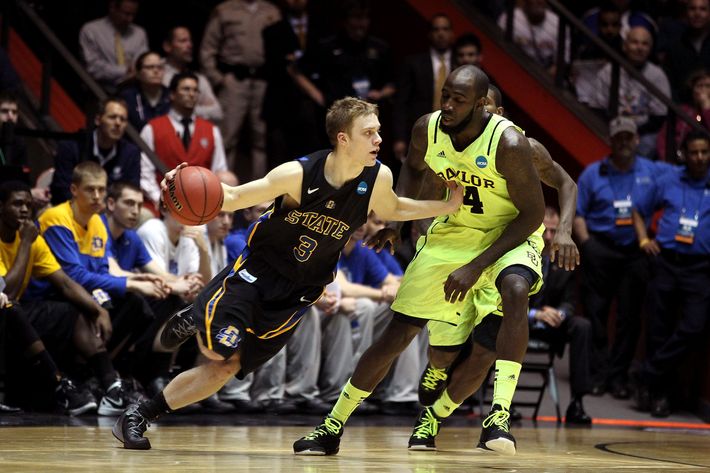 Make sure to tune in on Thursday at roughly 7:15 p.m. to catch Nate Wolters, South Dakota State's scintillating senior guard. Because of his skin color, some may assume Wolters is another Jimmer Fredette or Adam Morrison (e.g., white players who carry a team's offensive load), but a better comparison would be Steve Nash: Wolters is the catalyst for the Jackrabbits' highly efficient offense, handing out nearly six assists per game, and, most important for a point guard, hardly ever turning the ball over.
5. Saint Louis Is Playing for Its Recently Deceased Coach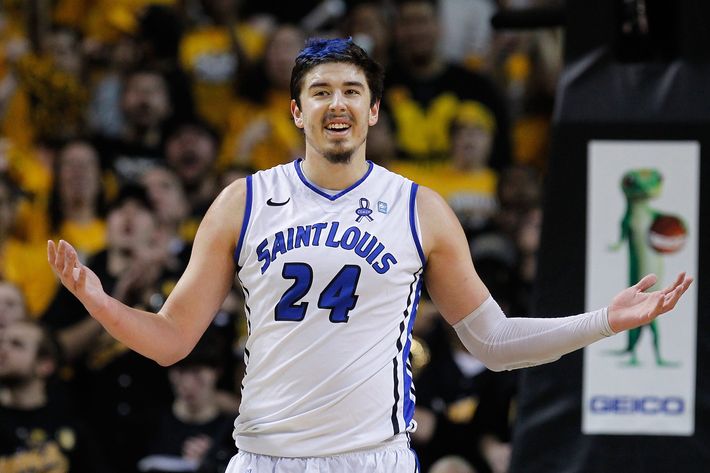 After taking a break from the game this past off-season, former Saint Louis University coach Rick Majerus died of heart failure in December at the age of 64, and the Billikens are clearly motivated to bring home the championship in his honor. SLU is a senior-laden team that plays aggressive and physical man defense, but the key could be their Australian senior, Cody Ellis, a big who stretches defense with his perimeter shooting, goads opponents into countless charging fouls, and, you will also notice, has a dyed blue faux-hawk.
6. Oregon's Crappy Tournament Trail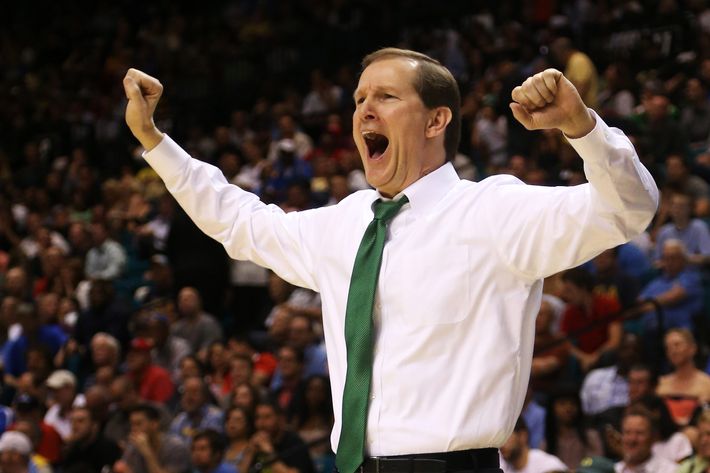 There may be no other tournament team that has as big a chip on its collective shoulders as Oregon. The Ducks entered the Pac-12 tournament winning five of their last eight games and proceeded to take the conference postseason title. Rather than being rewarded a low seed, however, Oregon somehow dropped to the twelfth spot and placed in the tournament's toughest region. "While our fans are disappointed, I don't want our team to be," coach Dana Altman said earlier this week. "I don't want our coaching staff to be. We've just got to go play." If the Ducks defeat Oklahoma State in the first round, they could potentially face Louisville, Duke, Michigan State, Colorado State, Creighton, and Saint Louis in the brutal Midwest.
7. Pittsburgh Has the Best Kiwi of All Time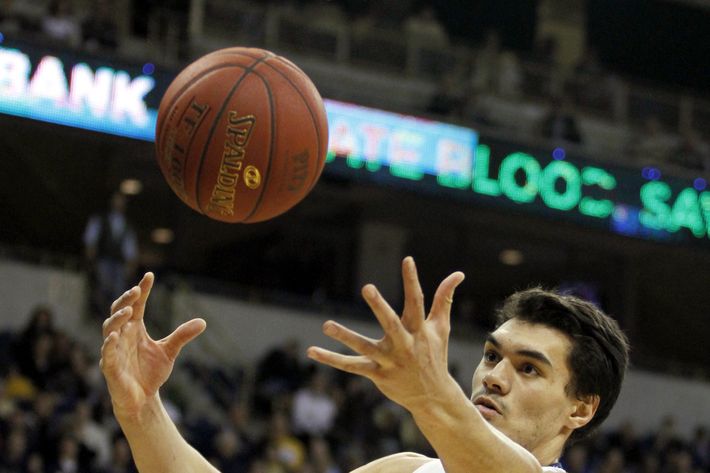 That may not be saying a lot — Sean Marks is the only New Zealand native to play in more than a dozen NBA games. However, his unofficial record will crumble once Pitt's Steven Adams declares for the draft (a decision that is at least one year away). The youngest of eighteen half-siblings, the seven-foot Adams was labeled an "athletic freak" months before arriving on Pitt's campus. An ankle injury slowed Adams during the Big East tournament, but he has the athleticism and strength to grab an offensive rebound and convert the put-back, then race down the court to stuff an opponent's shot at the rim.
8. Can Butler's Bombers Take Them Back to the Championship Game?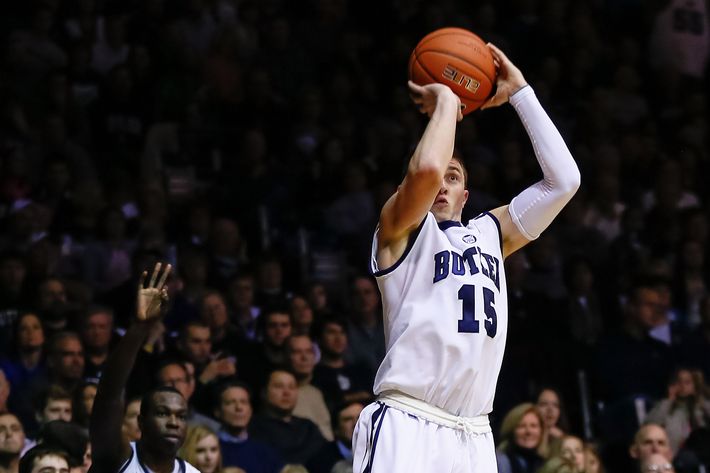 This isn't the same Butler team that made consecutive NCAA championship games in 2010 and 2011, but the squad is unique thanks to Arkansas transfer Rotnei Clarke and freshman Kellen Dunham. The pair is perhaps the best shooting backcourt in the country, making a combined 39 percent of their attempts beyond the three-point line, and there's no place in the halfcourt from which they won't launch a shot.
9. The Wild Man of Old Miss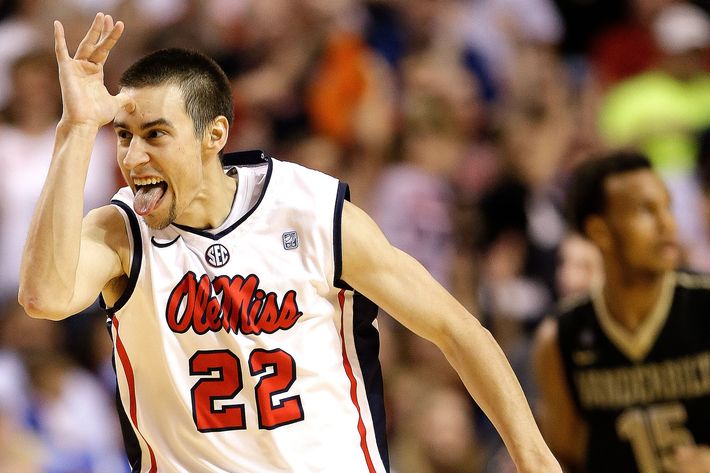 If you don't know Marshall Henderson by now, you will by Friday. An oft-traveled guard, Henderson was notorious long before he even donned an Ole Miss uniform: Stops at Utah, Texas Tech, and a junior college were peppered with brushes with the authorities, resulting in jail time after he violated terms of his probation (he was charged with misdemeanor forgery in 2009). Henderson is no less controversial on the court, where he's known for being, as the Times recently put it, "loud and colorful and borderline obnoxious." During a close road win over Auburn in late January — to use just one example — Henderson ran to the sidelines and began popping his jersey at Auburn students after sinking the game-winning free throws. While Henderson might be a handful for Andy Kennedy, his lights-out perimeter shooting makes it all worthwhile: The junior has attempted roughly fourteen threes per 40 minutes (converting 36 percent of those attempts) and only one other DI player had made more threes than Henderson.
10. James Madison's Cinderella Story?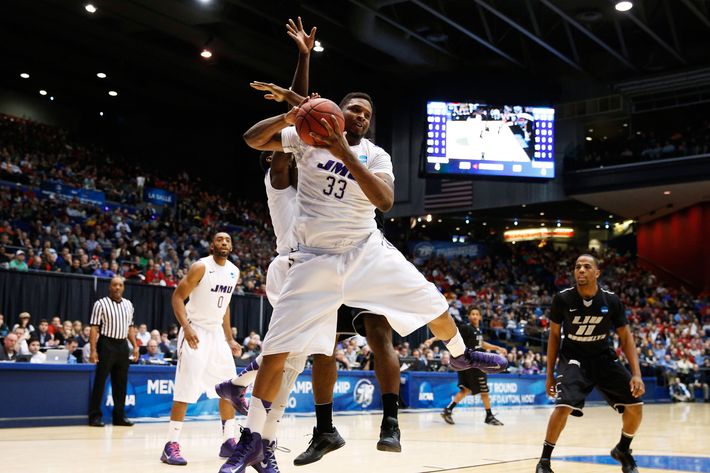 A few weeks ago, it was unclear whether coach Matt Brady would even have a job come March, but a run through the CAA tournament landed the Dukes a spot in the Tournament's play-in game, which they won last night despite a first-half suspension for their leading scorer, Rayshawn Goins, who was arrested over the weekend for disorderly conduct. Now the team, in its first appearance in the Big Dance since 1994, will attempt to become the first 16-seed to defeat a 1-seed in Tournament history. "I do think it's going to happen at some point," Brady says. "I don't know if we have quite enough scoring to try to make it happen, but we're going to try."