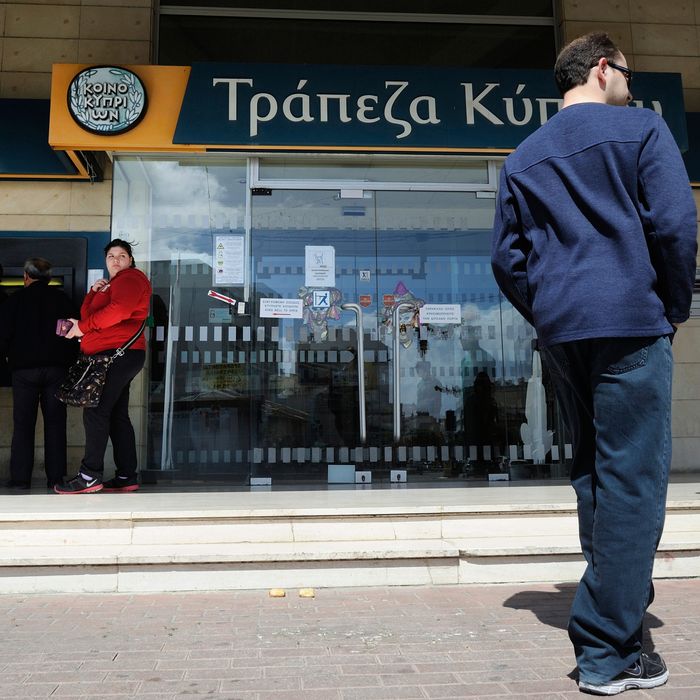 WORK IT.
Photo: Pavlos Vrionides/AP/Corbis
Automated teller machines are having a moment right now. Specifically, ATMs in the tiny island nation of Cyprus, which is at the center of a massive bailout mess that has shaken the global markets.
Before this week, it's possible that you'd never seen a photograph of a Cypriot ATM. But now, owing to the fact that nobody really knows anything about Cyprus aside from the fact that it's in danger of having a bank run, they're everywhere you look. Newspapers, websites, TV networks — no news editor can dodge the allure of these red-hot Cypriot money machines.
The ATM pictured above is one of the hottest numbers making the rounds. Here are six others: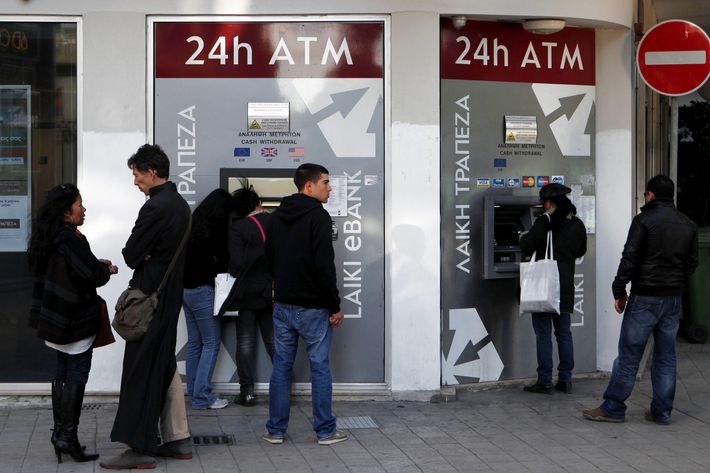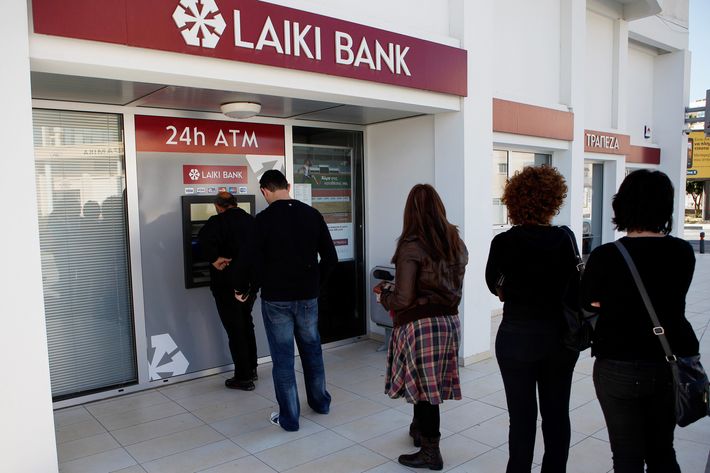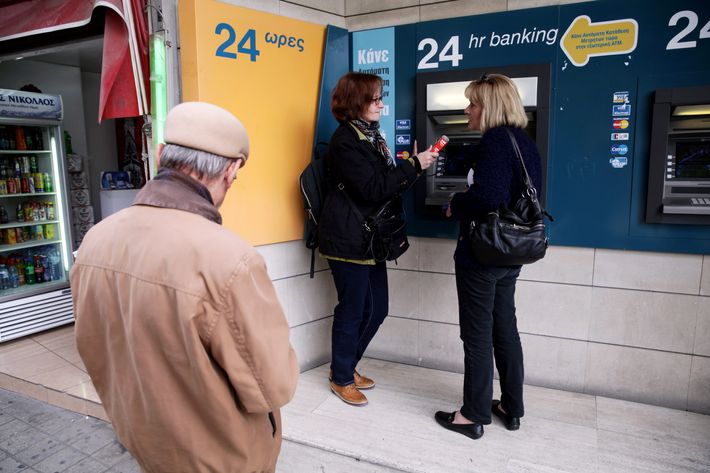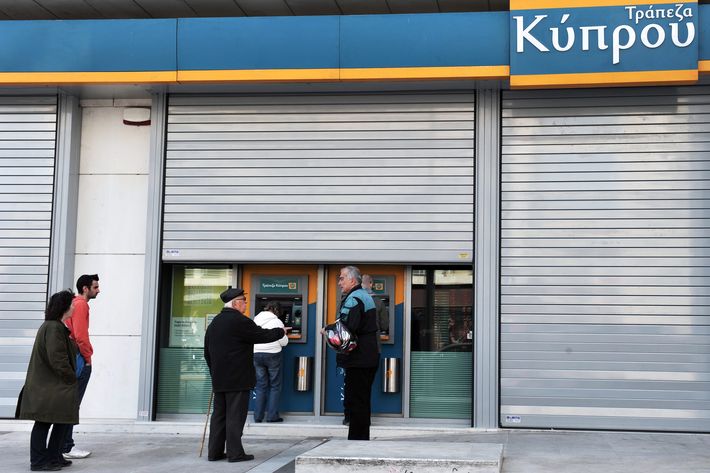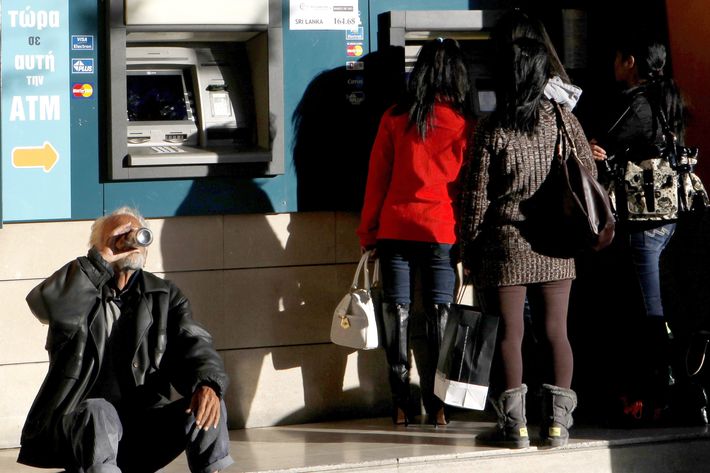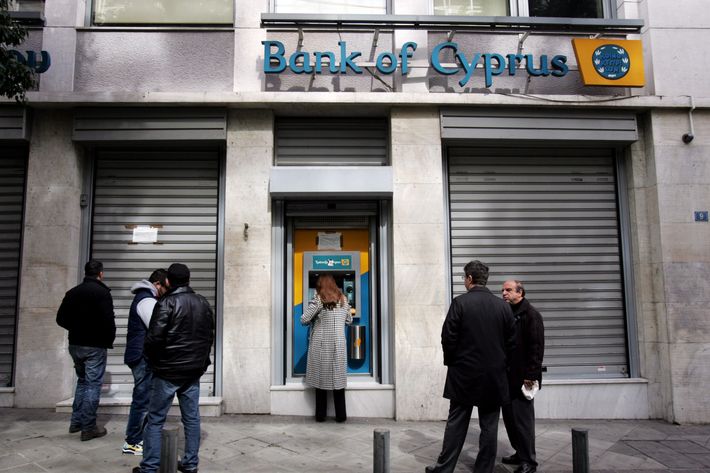 Next in our series: a group of Cypriot ATMs signs with Ari Emanuel, goes looking for a four-picture deal.