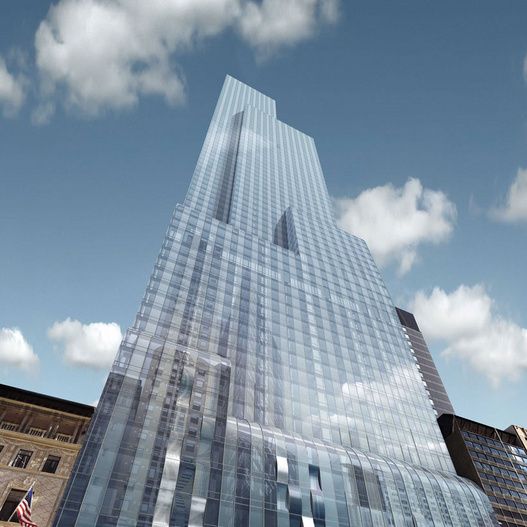 One57.
Photo: Extell Development Company
An anonymous Chinese mother has bought a $6.5 million condo for her daughter in the still-in-progress One57, one of the city's most opulent new residential skyscrapers. Her daughter is 2 years old.
"We're running around the city looking up things, and I finally said, 'Well, why exactly are you buying?' And she said that it had to do with her daughter was either going to go to Columbia or NYU. Maybe Harvard," Sotheby's Kevin Brown told Chinese TV recently. 
Well, the kid is going to have to live somewhere, right? It's just smart planning to buy an apartment now, sixteen years in advance, in a luxury high-rise.