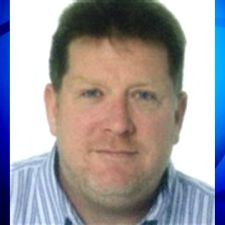 When we checked in with Raymond Roth last week, he was pleading guilty to faking his drowning on Jones Beach as part of a life insurance scheme. Meanwhile, his lawyer was trying to drum up some sympathy, saying Roth was merely trying "to make that escape that everybody envisions for themselves every once in awhile." That argument isn't going to work this time, as we're fairly sure that most people don't daydream about impersonating a police officer and trying to force women to get in their van.
Roth was arrested on Wednesday for allegedly impersonating an officer twice in the last month, and is suspected in a third incident. The New York Post reports that Roth allegedly pulled up next to a woman in Freeport, Long Island on March 16, identified himself as a police officer, and told her to get in his wood-paneled white van. (It's unclear if Roth was in uniform, but he didn't make an effort to find a more convincing ride.) Police say that when the woman refused, Roth briefly chased her on foot.
Then on March 21, the same day he was sentenced for faking his death, police say Roth pulled the same stunt with another Freeport woman. This time when the woman refused, he allegedly threatened to arrest her and followed her until she went into a check cashing store and asked for help. Surveillance video shows Roth asking employees to let him in. Police plan to charge him with attempted kidnapping, two counts of first-degree criminal impersonation, and one count of attempted burglary.